Kids' Cognition Is Changing—Education Will Have to Change With It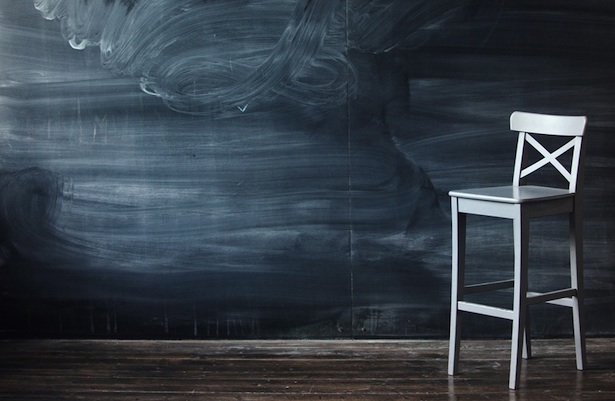 This morning, Elon University and the Pew Internet and American Life Project released a report about the cognitive future of the millennial generation. Based on surveys with more than 1,000 thought leaders -- among them danah boyd, Clay Shirky, David Weinberger, and Alexandra Samuel -- the survey asked thinkers to consider how the Internet and its environment are changing, for better or worse, kids' cognitive capabilities.
The survey found, overall, what many others already have: that neuroplasticity is, indeed, a thing; that multitasking is, indeed, the new norm; that hyperconnectivity may be leading to a lack of patience and concentration; and that an "always on" ethos may be encouraging a culture of expectation and instant gratification.
The study's authors, Elon's Janna Anderson and Pew's Lee Rainie, also found, however, another matter of general consensus among the experts they surveyed: that our education systems will need to be updated, drastically, to suit the new realities of the intellectual environment. "There is a palpable concern among these experts," Rainie puts it, "that new social and economic divisions will emerge as those who are motivated and well-schooled reap rewards that are not matched by those who fail to master new media and tech literacies." As a result: "Many of the experts called for reinvention of public education to teach those skills and help learners avoid some of the obvious pitfalls of a hyper-connected lifestyle."
This is not a new argument -- it seems both entirely appropriate and entirely obvious that the Internet will engender a necessary revolution in education as a system and as an assumption -- but it's striking to see the idea expressed by so many experts, across so many different fields. The survey containing their thoughts is well worth a read; it offers a great overview of the general thinking about the Internet-cognition connection, not to mention some thought-provoking -- if broad -- suggestions about where we go from here.
It also offers its experts' predictions about what the most-desired life skills (for young people, but ostensibly for everyone else, too) will be in the year 2020. Among the skills they highlighted: public problem-solving through cooperative work -- crowdsourcing and the like; the ability to search effectively for information online; the ability to distinguish the quality and veracity of online discoveries; the ability to synthesize, or combine facts and details from different sources into coherent narratives; the ability to concentrate; and the ability to distinguish between the signal and the noise as the information we're exposed to gets bigger, and broader, and more plentiful.
All these skills can be taught. The question is whether kids will learn them in school, or outside of it.
Image: Lia Koltyrina/Shutterstock.