Google Psyche: 'Why Is Love ...'
Love hurts. Love is awesome.
Great moments in Autocomplete, courtesy of Google search and collective consciousness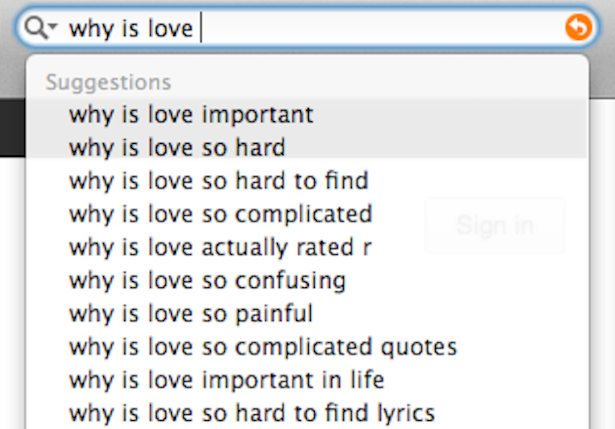 Love: It can be challenging, and confusing, and sometimes, as Nazareth tells us, painful. In past eras, romance's risks would be fodder for self-reflection, or for conversation among friends and family, or for diary entries. In the Internet age, though, we turn to unknown others for commiseration and advice.
One thing we don't seem to wonder about, though, is the value of love. "Why is love great," judging from the results above, is a query that's too simple and obvious even for the likes of Google.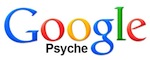 Google Psyche is an exploration of the stories that the world's Internet searches tell. The company's autocomplete algorithm predicts the word a random web searcher is most likely to type next, providing a statistical probe for our collective consciousness.