Google Psyche: 'What's the Deal ...'
Great moments in Autocomplete, courtesy of Google search and collective consciousness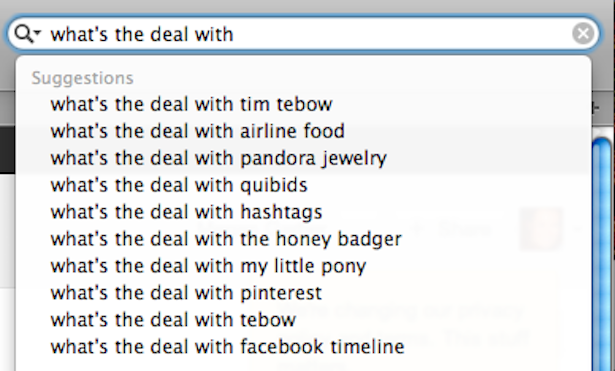 The world: magical medley of curiosity and wonderment ... or Seinfeld rerun? For the most part, probably, it's both.
And while many of the world's "what's up with X?"-style questions concern analog affairs -- charm bracelets, airborne snack boxes, Tim Tebow's knee -- the majority of the biggest questions it brings to Google, once again, concern Internet phenomena: Web technologies, services, and memes. Airplanes and their "food" may be an enduring human mystery, but just as questionable, it seems, is the meme-fueled popularity of My Little Pony.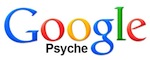 Google Psyche is an exploration of the stories that the world's Internet searches tell. The company's autocomplete algorithm predicts the word a random web searcher is most likely to type next, providing a statistical probe for our collective consciousness.