Google Psyche: 'How Did Madonna ...'
Great moments in Autocomplete, courtesy of Google search and collective consciousness 
One of the biggest stories of last night's Super Bowl wasn't just its game-deciding cheeky touchdown or the match's history-repeating outcome. It was also Madonna and her awkward (or maybe awesome?) half-time show.
Enter the search above, and -- wait, what? Madonna died?
No, of course she didn't. But rumors of her death -- propelled by arty imaginings of it, SEO-driven responses to those who wonder about it, and a namesake -- persist. So today, one of the big questions the world is asking about the pop star concerns not her name, not her fame, not her impact on music ... but her demise.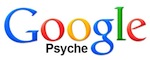 Google Psyche is an exploration of the stories that the world's Internet searches tell. The company's autocomplete algorithm predicts the word a random web searcher is most likely to type next, providing a statistical probe for our collective consciousness.