Don't You Wish Satellite Phones Still Came With This Cute Little Dish?
An homage to the era when only the truly important could chitchat via space.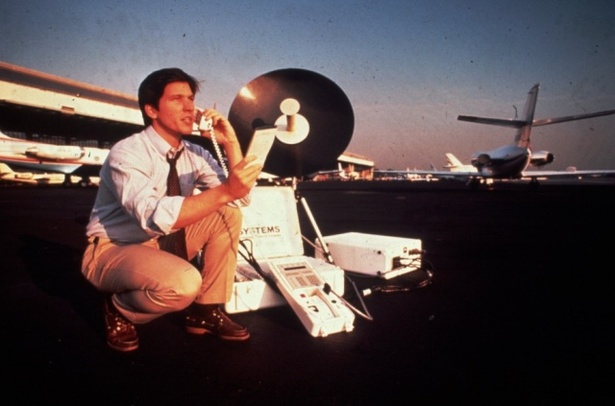 Most people don't need a satellite phone. We have cell phones and landlines. But once upon a time, they were a necessity for intrepid reporters (above) and drug-running pilots (below). During those halcyon days, the satellite phone came with a small dish, not unlike the one that delivers DirecTV, and a box-full of gear. It must have really *felt* like you were communicating via satellites orbiting in space. Satellite phones were for elites! People like you! Perfect world travelers who were so important that their suitcases were filled solely with communication apparatuses (and a towel and an extra pair of socks and a knife that could be tucked in one's loafers).
As of today, you can
tweet your lunch via satellite phone
and -- thanks to the miniaturization of hardware -- all you need is
a chunky phone with a chunkier antenna
, which a guy named Stephen can sell you any time you want.
The glamor of the new: It fades.
Images: COMSAT.