Why Journalists Shouldn't Fear Europe's 'Right to be Forgotten'
Today the EU announced a data protection overhaul that'll revolutionize 27 countries within two years. U.S. Internet titans, prepare for radical transparency. Media, rest easy.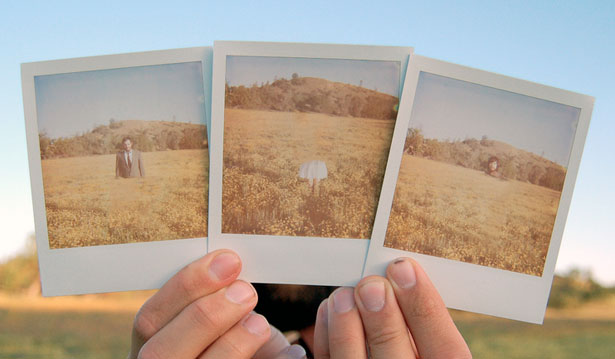 Today the European Commission released its official data protection rules, which will go into effect in all 27 countries of the European Union during 2014 pending European Parliament approval. Among the many new directives is an enshrined version of Europe's controversial "right to be forgotten." I first wrote about our transatlantic divide over privacy and the nature of this proposed right nearly a year ago, back when the European Union announced its intentions to "clarify" what the right meant. It seemed as if the EU was saying that any individual could ask Google to take down links to unflattering stories.
Surely all people suffer from some unknown horror embarrassing them online, from an old photo or comment, up to a Gawker post. The Internet owns us. Our social networks, our blog comments, our quotes in newspapers, our Yelp ratings, Amazon reviews, e-mails, all our personal data, from our birthday to our home state, the Internet knows. But should it always? Or do we Internet users bear an innate "a right to be forgotten" online? It's natural for people to want to control their online reputations.

Unfortunately, the right to be forgotten, in its initial conception, would have granted that power in broadly dangerous ways. Now, the right to be forgotten is about to become reality, but don't worry just yet. The right itself has evolved since its inception -- and in the best ways possible.

"Another important way to give people control over their data: the right to be forgotten," declared Viviane Reding, vice president of the European Commission and EU justice commissioner, at the Digital Life Design conference in Munich on Jan. 22. "I want to explicitly clarify that people shall have the right -- and not only the 'possibility' -- to withdraw their consent to the processing of the personal data they have given out themselves. The Internet has an almost unlimited search and memory capacity. So even tiny scraps of personal information can have a huge impact, even years after they were shared or made public. The right to be forgotten will build on already existing rules to better cope with privacy risks online."
Meaning what? European countries first began pushing for a "right to be forgotten" more than a year ago. The push quickly became dramatic, as when Google employees rushed to Madrid to fight a legal case that would have removed more than 90 Internet links, including some to newspapers, from search results due to the bad light they cast certain individuals in. These individuals wanted the links removed. So why shouldn't they have the right to erase them?
A year ago, the rhetoric surrounding Europe's proposed new right inspired fear -- and rightfully so. The right emanates from Europe's rights of personality, and scholars like Georgetown Law's Franz Werro traced the right to Article 8 of the European Convention on Human Rights, which enshrined the privacy concerns of personality as a counterbalancing force to the free expression principles that had developed across the ocean in America's First Amendment. Put simply, Europe had formally enshrined a right to privacy where the U.S. has struggled to do so. Werro considered how such privacy rights evolved in Switzerland and noted how Swiss TV once blocked the airing of a documentary about decades-old criminal cases because the government no longer deemed them part of the public domain. In a 2009 paper, Werro declared that hypothetically "in the context of a conflict between the right to be forgotten and the freedom of the press, the European Court will balance the competing interests and may well consider that in certain cases privacy rights trump the right to publish." Cue cries of censorship. In January of 2011, Google's Peter Barron warned of a "profound chilling effect" and a former colleague of mine, news editor Padraig Reidy of the British magazine Index on Censorship, offered the following brusque note in the Guardian: "It encroaches on privacy law, and has massive ramifications on freedom of expression ... It looks like a plan by people who don't know how the Internet works." Google has wisely attempted to avoid the role as a moral or editorial judge of the content it processes.
But today in January of 2012, what the EU is proposing shouldn't worry proponents of free expression. Reding suggests not a right based on that case in Spain or cases where German criminals hounded Wikipedia to erase their traces or where Italians sued Google execs over offensive videos a user had posted. The name, of course, is the same. Reding still casually refers to "the right to be forgotten," employing the same language she first did in November of 2010 when she announced the EU would consider clarifying it. Yet the definition of the right to be forgotten has substantially shifted from what was being discussed a year ago. Back then, the right would have potentially given people the ability to cull any digital reference -- from the public record, journalism, or social networks -- they deemed irrelevant and unflattering; today, the EU specifies that the data people have a right to remove is, according to Reding, "personal data [people] have given out themselves." This provision is key. The overhaul insists that Internet users control the data they put online, not the references in media or anywhere else.
"It is clear that the right to be forgotten cannot amount to a right of the total erasure of history," Reding noted in her Sunday speech. "Neither must the right to be forgotten take precedence over freedom of expression or freedom of the media."
Bingo. There we hear the reassuring buzzwords. These new European proposals will transform the world's business and technological landscape but they will not signal an ideological rift in quite so dramatic a way as last year's legal cases and dialogue implied. They shouldn't worry proponents of free speech.

The people who should worry are companies whose profits rely on mined, invasive data abuses. American companies, from Google to Facebook to Amazon, will have to adjust to a user-friendlier European Internet, which at least now will offer one set of rules rather than 27. This overhaul, the first in 17 years, will hopefully reduce the number of conflicted transatlantic court cases we saw in the last half decade. What matters now, more than ever, is the consent of the individual. Google has already made real gestures this year to spread the idea that the company values privacy. The search engine alerts people of a policy change coming March 12 -- "not the usual yada yada," Google assures -- and celebrates the "five guiding principles" of privacy in a video (these principles explain how Google uses our information to "make our products even more useful"). Google features a British narrator in this new video who assures us: "We don't sell user information to other companies."
Reding's closing note at the end of her recent Munich speech recognized the delicate ideological balancing act the European Union now embarks on. For now, at least, the right to be forgotten demands corporate transparency with data rather than empowers the individual to censor. Europe will benefit from a unified set of regulations staked against business interests located in America and operating on U.S. ideological principles.
"According to the Fundamental Rights Charter, the freedom of expression and the freedom of information are basic rights for the European citizens. They are directly linked to a free Internet which has thus to be preserved," Reding said. "But those are not the only freedoms. The right of the creator to the content and fruits of his creation are equally important. This right also has to be preserved."
Image: Photoshopped version of Flickr/inhisgrace