When the 'Impulse Buy' Is for Charity: New Findings on Mobile Giving
Good news for giving: Fleeting impulse can be converted to long-term commitment.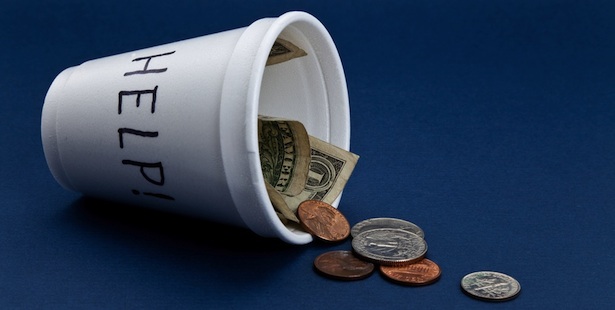 After the earthquake that devastated Haiti in early January of 2010, a campaign sprang up to collect donations to help in the recovery effort. "Text for Haiti" asked people send donations not via the mail or the web, but rather through, yep, SMS.
In a report released today, Pew's Internet & American Life Project -- in collaboration with the Berkman Center for Internet and Society at Harvard -- interviewed 863 of the people who donated to the campaign, creating the first-ever in-depth study on mobile donations.
The findings are fascinating. For one thing, impulse -- when harnessed in the right way -- can be an incredibly powerful thing. "For a sizeable majority of the Haiti text donors surveyed, their contribution to earthquake relief was a quick decision in response to images they saw on television, and involved minimal background research," the report notes.
The vast majority of these donors (89%) heard about the Text to Haiti effort on television, and half (50%) made their contribution immediately upon learning about the campaign. An additional 23% donated on the same day they heard about it. In addition to conducting little research before making a donation, most have not paid close attention to the ongoing reconstruction efforts in Haiti -- 43% have been following these efforts "not too closely" and 15% have been following them "not at all."

More generally, three-quarters of the Haiti text donors in this sample say that their text message contributions usually result from spur-of-the-moment decisions that do not involve a lot of additional research, while 21% say that they usually research their text contributions beforehand. Online donations tend to involve more deliberation, as half of these donors say that they typically do a lot of research before donating money online.
This is essentially employing the same concept as all those "call now!" ploys of infomercials. There's power in urgency, whether you're spending money on a Slap Chop or on something a little more meaningful.
Also intriguing is the finding that impulse can be converted pretty effectively into long-term commitment.
More than half of the donors surveyed have made text message contributions to other disaster relief efforts since their Haiti donation. Two in five of these donors (40%) texted a donation to groups helping people living in Japan following the March 2011 earthquake and tsunami, 27% texted a donation to groups helping people living in the US Gulf region following the 2010 BP oil spill, and 18% texted a donation to groups helping victims of the 2011 tornadoes in the United States. Taken together, 56% of Haiti mobile givers in our sample made a contribution to at least one of these events.
Over half! That's a pretty good comeback rate, all in all. The full report's
here
, and its findings, as a whole, offer a nicely optimistic suggestion: that technology, when employed effectively, can be a great ally of charity.