Reddit to Black Itself Out Next Week in Protest of SOPA
The popular news-sharing site announced today that it will broadcast a message of protest during next week's hearings.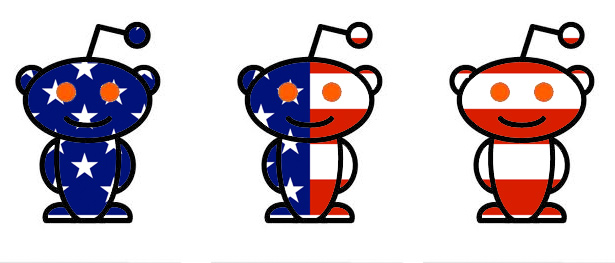 The Reddit community has been one of the strongest and loudest voices in opposition to the Stop Online Piracy Act now being considered in Congress, a piece of legislation that threatens the day-to-day sharing that pulses on Reddit and across the Internet. Redditors pushed a successful boycott of the site-hosting company GoDaddy. Now, they're ready to black out their own site. In an announcement on the Reddit blog, Reddit admins announced the action:
We've seen some amazing activism organized by redditors at /r/sopa and across the reddit community at large. You have made a difference in this fight; and as we near the next stage, and after much thought, talking with experts, and hearing the overwhelming voices from the reddit community, we have decided that  we will be blacking out reddit on January 18th from 8am-8pm EST (1300-0100 UTC).

Instead of the normal glorious, user-curated chaos of reddit, we will be displaying a simple message about how the PIPA/SOPA legislation would shut down sites like reddit, link to resources to learn more, and suggest ways to take action. We will showcase the live video stream of the 

House hearing where Internet entrepreneurs and technical experts (including reddit co-founder Alexis "kn0thing" Ohanian) will be testifying.


We will also spotlight community initiatives like meetups to visit Congressional offices, campaigns to contact companies supporting PIPA/SOPA, and other tactics.

We're as addicted to reddit as the rest of you. Many of you stand with us against PIPA/SOPA, but we know support for a blackout isn't unanimous. We're not taking this action lightly. We wouldn't do this if we didn't believe this legislation and the forces behind it were a serious threat to reddit and the Internet as we know it. Blacking out reddit is a hard choice, but we feel focusing on a day of action is the best way we can amplify the voice of the community.
Wikipedia, another site whose central function would be attacked by a SOPA regime, is also considering a shutdown that would precede any House vote by 48 hours.
Image: Alexis Madrigal.