Real Names Don't Make for Better Commenters, but Pseudonyms Do
New data from the commenting platform, Disqus, finds people who don't use their real names generate more positive feedback from their peers.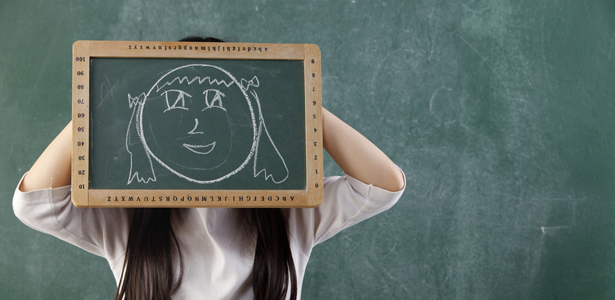 The reason people are so mean to each other on the Internet is because the hide behind a cloak of anonymity or pseudonyms, right?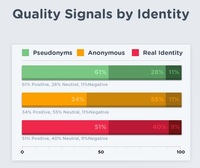 Not quite, at least according to new data from the commenting platform
Disqus
, used on many news and analysis sites including this one.
According to their data
, across sites that use Disqus, comments left by people with pseudonyms receive more likes and replies (positive "quality signals," in the graph at right) than those left both by people using only their real names and those who are completely anonymous. Pseudonymous visitors also make the bulk of comments -- 61 percent, compared with 35 percent that are anonymous and just 4 percent left by people using their real names.
Pseudonyms occupy an odd space in the debate about whether Internet comment systems could be improved by pushing everyone to reveal their identities. The thinking goes that if people are held accountable for their comments, commenting will improve. But on the other hand, people want to preserve the special ability to comment anonymously -- and therefor more honestly -- that comes so naturally online. Pseudonyms are kind of a cross between the two: You can say what you want without fear of retribution (a la anonymity) but you also want to cultivate a persona, and, typically, you don't want it to be hated. The result? Better comments.
Images: 1. discpicture/Shutterstock; 2. Disqus.