Microsoft Calls for Gay Marriage in Washington State
The company argues that it's hard to hire the best people in the world when the state where it's based discriminates against them.
The company argues that it's hard to hire the best people in the world when the state where it's based discriminates against them.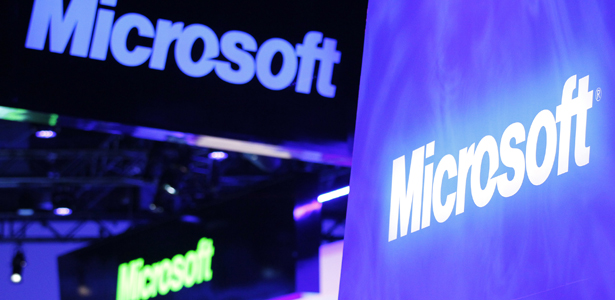 In a week of tech industry protests about censorship, one company -- Microsoft -- is lending its voice to a different political cause: gay marriage.
It has joined with five other businesses (Vulcan, NIKE, RealNetworks, Group Health Cooperative, and Concur) to support bills that would legalize gay marriage in Washington state, where Microsoft is based. The letter to Governor Chris Gregoire was brief. In its entirety it reads, "We write you today to show the support of our respective companies for SB 6239 and HB 2516 recognizing marriage equality for same-sex couples." But Microsoft elaborated on why it was supporting the bills on its official blog. There, Microsoft's general counsel Brad Smith writes:
At Microsoft, we pride ourselves on our products and services, our brand, and our global reach. But unquestionably, our employees are our greatest asset.

...

As other states recognize marriage equality, Washington's employers are at a disadvantage if we cannot offer a similar, inclusive environment to our talented employees, our top recruits and their families. Employers in the technology sector face an unprecedented national and global competition for top talent. Despite progress made in recent years with domestic partnership rights, same-sex couples in Washington still hold a different status from their neighbors. Marriage equality in Washington would put employers here on an equal footing with employers in the six other states that already recognize the committed relationships of same-sex couples - Connecticut, Iowa, Massachusetts, New Hampshire, New York and Vermont. This in turn will help us continue to compete for talent.
This is not the first time Microsoft has come out to support marriage equality. In The Seattle Times, Janet I. Tu writes that the company has previously opposed the federal Defense of Marriage Act, which defines marriage as between a man and a woman; supported an anti-discrimination bill (but later dropped its support and was criticized when the measure failed by one vote); and last year it dropped out of a marketing arrangement that indirectly funded anti-gay groups.
Add Microsoft's explanation to the list of arguments for marriage equality: Discrimination is bad for tech businesses. This is true regardless which group of people discrimination targets.Companies can't hire the best people, and the best people can't do their best work. And in the end, everybody loses.
Image: Reuters.

via @SteveSilberman