How to Work for NASA (in Your Free Time)
Today, NASA launched a new site to introduce programmers to open-source projects on which they can work with the space agency.
Code.NASA.gov contains four open projects now, but the site remains in alpha and many more opportunities to code for space are planned. The effort looks to be spearheaded by NASA's Ames Research Center, which is located in Silicon Valley.
In his introductory note, Ames researcher William Eshagh laid out the plans for the site. "Ultimately, our goal is to create a highly visible community hub that will imbue open concepts into the formulation stages of new hardware and software projects, and help existing projects transition to open modes of development and operation," Eshagh wrote.
It may be a far cry from astronautdom, but hey, it beats watching reruns of Star Trek: TNG. And you don't have to climb into one of these centrifuges even once.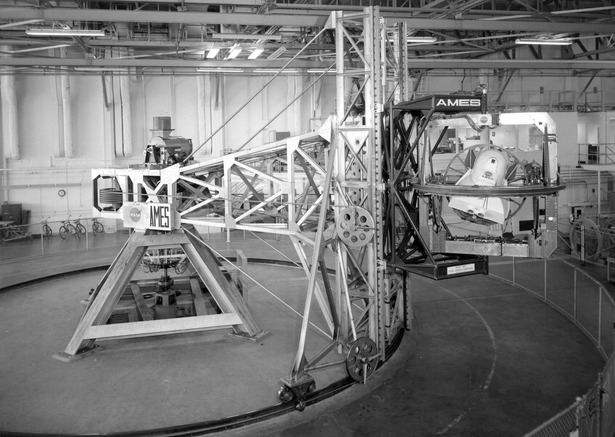 Via @geetadayal