Google Psyche: 'Nobody Uses ...'
Great moments in Autocomplete, courtesy of Google search and collective consciousness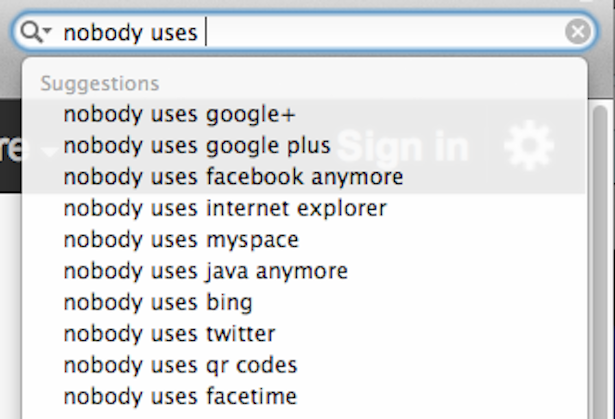 Occasionally, obsolescence is planned. More often, alas, it's inflicted. In the search above, it runs the gamut: from the accurate (sorry, MySpace) to the aspirational (hang in there, Bing) to the apocryphal (you're doing just fine, Facebook). 
And nobody, it seems -- not Facebook, not Apple, not Microsoft, not Twitter, and definitely not Google -- is big enough to escape the insult that comes when a bunch of somebodies get together to declare the interest of nobody.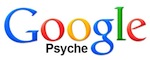 Google Psyche is an exploration of the stories that the world's Internet searches tell. The company's autocomplete algorithm predicts the word a random web searcher is most likely to type next, providing a statistical probe for our collective consciousness.