Google Psyche: 'How Do ...'
Great moments in Autocomplete, courtesy of Google search and collective consciousness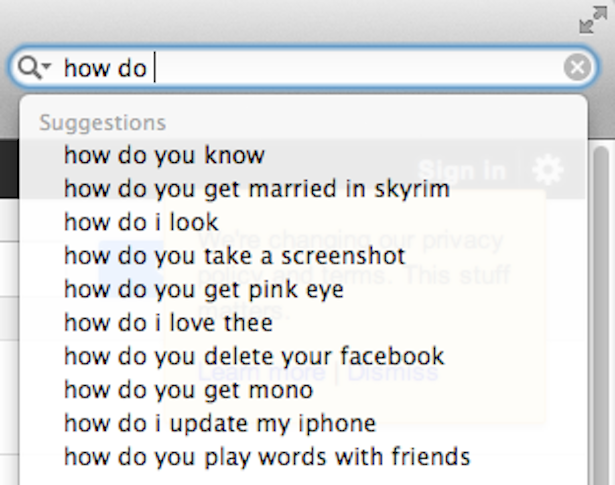 They've got to be among the most common questions in the language -- in any language. "How do I ___?" "How do you ___?" "How do we ___?" So it's fitting that, on Google, the search for adverbial guidance reflects topics of nicely human universality: love, health, insecurity, poetry. 
What's striking, though, is how many searches also reflect a desire to understand the growing human universality that is technology. Life's classic questions are finding new expression, and new direction, in the digital world. And especially in Skyrim.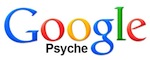 Google Psyche is an exploration of the stories that the world's Internet searches tell. The company's autocomplete algorithm predicts the word a random web searcher is most likely to type next, providing a statistical probe for our collective consciousness.