An Apollo Astronaut Posing With a Snoopy Doll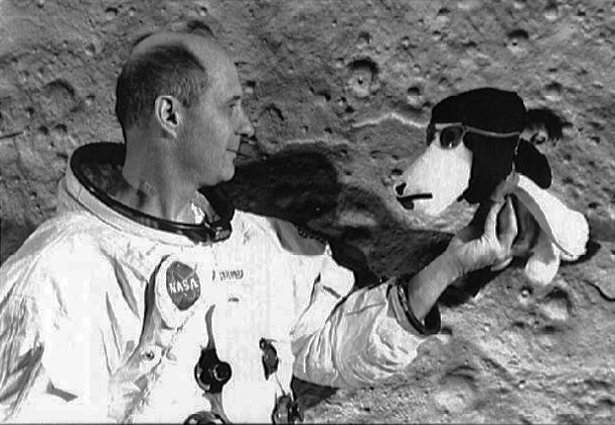 I am assuming, I'm sure incorrectly, that you will appreciate this photograph of Apollo 10 astronaut Thomas Stafford posing with a Snoopy doll.* Yes, that is Snoopy from
Peanuts
. I found this picture stashed away on NASAimages.org while looking for something else, and I love it. Look at the way he's holding the doll and gazing meaningfully at its snout.
The explanation for its existence, insofar as there is one, is that during Apollo 10's orbit of the moon, the Lunar Module was called "Snoopy." The character, then, became
a kind of mascot for the mission
, which was a practice run for Apollo 11's actual moon landing.
And here is Stafford looking considerably more hardcore after the completion of the Gemini 9 mission.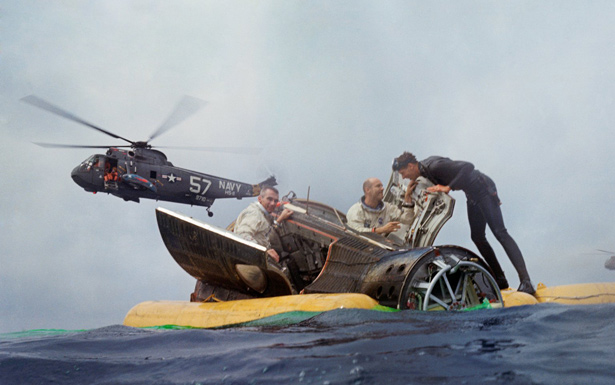 * I highly recommend searching the NASA archive with fairly general terms. Whatever you came looking for, you will find something else of interest. Like, say, a photo of an astronaut posing with a doll from a cartoon strip.