Why an $800,000 Heated Garage May Be Hazardous to Your Car's Health
Keeping a vehicle warm in the winter may not be as good of an idea as it sounds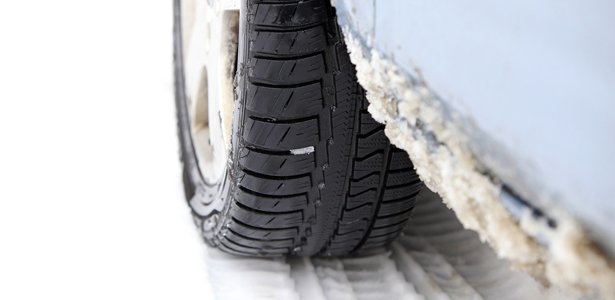 Dirk Ott/Shutterstock
Interested in buying a New York high-rise apartment with an attached heated garage? The New York Times describes a deal for you, at $7 million, including an estimated $800,000 for the square footage of an attached, heated,parking space serviced by an automated elevator.
Now I understand why the seller's car is called a Range Rover; he describes its enclosed space as though it were a luxurious doghouse:
Obviously, when you have a nice car, at least now you know you're the only one touching it -- it's safe, I don't think it needs views like this [overlooking the Chrysler Building and the Empire State Building] but it does need heating and it wants to be inside.
Automobile batteries may indeed appreciate year-round warmth, but the bodywork does not welcome it when it has picked up salt from winter roads. As Tom and Ray Magliozzi, aka Click and Clack of the radio program Car Talk, write at cars.com:
Our advice is to skip the heated garage, which can accelerate your car's march towards its grave. Here's why: Heat accelerates oxidation, also known as rust. You drive in the garage with snow and ice on your car, it melts, and the water and salt mix in that nice, warm petri dish and, come morning, there's less of your car there.
In technology, too, George Bernard Shaw's dictum applies: "Do not do unto others as you would that they should do unto you. Their tastes may not be the same."