The Perfect Story for the Kid Whose Parents Have an iPad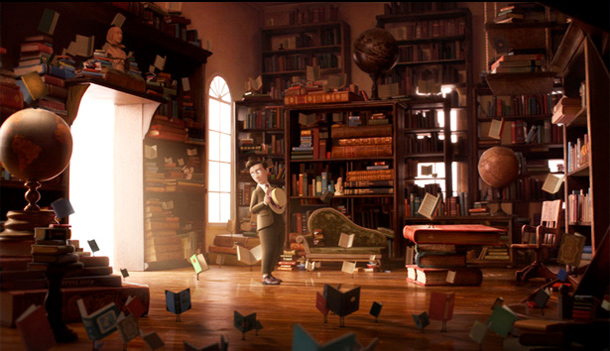 From your gadget-obsessed sister (who lives for her iPad) to your garden-obsessed uncle (who thinks apple is a fruit)
A special report
If you know someone who has a child and an iPad, there is no better gift than Moobnot Studios' The Fantastic Flying Books of Mr. Morris Lessmore. Not only is it the coolest e-book of any type, but Moonbot Studios may be the next Pixar and you'd be getting in on their work early. We visited them in Shreveport, Louisiana and were blown away.
Something special and creative is happening in that small city. The storytelling traditions of the Cajun south are being extruded through the new technical and business realities of the iPad app business. What's emerging is a potent mix of old and new, typified by Morris Lessmore an e-book about the value of paper books. It's almost a film, almost a game, certainly a book. Really, it's a story that's reaching out to become a new type of creation. As the Times UK put it, "It is not inconceivable that, at some point in the future, a short children's story called 'The Fantastic Flying Books of Mr. Morris Lessmore' will be regarded as one of the most influential titles of the early 21st century."
So even if you don't have a kid or know any people with kids (and iPads), do yourself a favor and buy Lessmore anyway. It's what the future of stories looks like.