The Perfect Speaker for the Hi-Fi-Turned-Wi-Fi Lover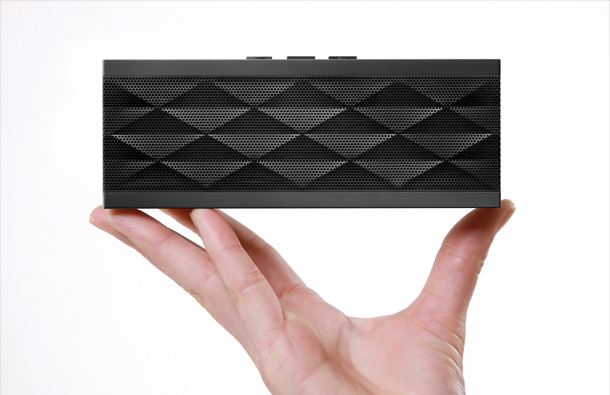 Remember those glorious, faux-wood paneled, hobbit-sized speakers that used to mark someone as a member of the audiophile 1%? Well, they've fallen out of favor, even among people who think of tweeters as speakers, not users of Twitter. And with all the other gadgets that people buy now, it's harder to justify an expensive hi-fi rig with all the fixings.
From your gadget-obsessed sister (who lives for her iPad) to your garden-obsessed uncle (who thinks apple is a fruit)
A special report
On the other end of the spectrum, many of us have condemned our ears to listening to our favorite music through tinny computer speakers or headphones. And even if you get the nicest pair of earbuds or Bose headphones, you lose the sense of space that comes with listening to music out in the open air.
So, here's our suggestion for either the hi-fi-turned-wi-fi music lover or the headphone freak looking to open her ears: the Jawbone Jambox. The sleek, Yves Behar-designed speaker puts out richer and atmospheric sound while maintaining the portability and low-profile of a gadget designed to work with any Bluetooth-enabled device.
A great sounding portable speaker is surprisingly awesome, particularly when paired with smartphones and iPads. You want some music while you wash dishes? Hit play, pluck the speaker from its normal perch, and set it down just out of splash range.
The main selling point of the Jambox, though, and the reason it made our gift guide is that the sound quality is really, really good. When I play a sonically complex piece of music, I want to sit down in front of this tiny speaker and just listen. The music envelopes you, and particularly with the new "3D sound" software update, reminds you that sound travels in the air, and the sense of it moving through space matters.