On 'Completely Virtual' Bodies
The revelation that H&M uses computer-generated models has courted controversy, but how is this any different from routine Photoshopping?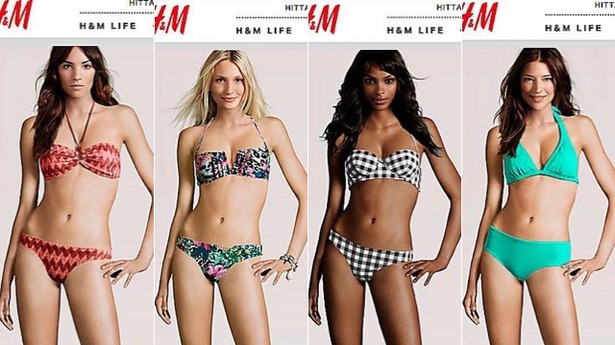 According to reports circulating today, the clothing retailer H&M is using computer-generated bodies to display its products, topped with the heads of real-life humans. As Jenna Sauers explains on Jezebel:
H&M designs a body that can better display clothes made for humans than humans can, then "dresses" it by drawing on its clothes, and digitally pastes on the heads of real women in post-production. For now -- in the future, even models' faces won't be considered perfect enough for online fast fashion, and we'll buy all of our clothing from cyborgs.
But do the H&M bodies look any more unrealistic than those that are photoshopped and airbrushed beyond recognition? Not to my eye (though, as Sauers points out, it is super weird to see so many different "people" in precisely the same position). The "computer generation" of models puts a fine point on the routine distortion of appearance in the beauty industry, bluntly saying what years of photoshopping and airbrushing have implied more subtly: The bodies in these ads are not as they appear in real life.
"Computer-generated bodies" sounds insane, but is this really any more honest?
Yes, the H&M bodies are completely fake, and yet, not all that different than the computer-enhanced images we have become accustomed to.
Image: H&M/Jezebel.