Meet Alwaleed Bin Talal, the Saudi Prince with a $300 Million Stake in Twitter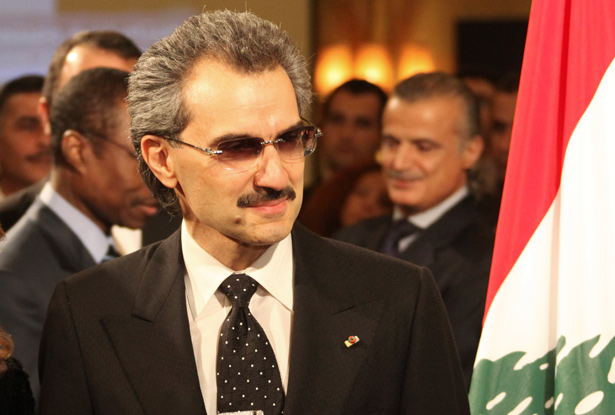 Saudi Arabia's richest businessman, Alwaleed Bin Talal, announced today that he has invested $300 million in Twitter, the leading microblogging service in the west. A mustachioed nephew of the King Abdullah, Bin Talal has stakes in several other prominent companies including Apple, General Motors, and Citigroup. The prince gave his statement to the Saudi bourse today.
"Our investment in Twitter reaffirms our ability in identifying suitable opportunities to invest in promising, high-growth businesses with a global impact," he said in a press release.
Bin Talal has an estimated net worth of close to $20 billion and is hovering just outside the 25 richest people in the world. He has a massive yacht, gives money to Harvard and the Phillips Academy, and has several palaces that we hear are quite nice. In other words, not a bad guy to have supplying cash for your Internet company.
The prince's investment company's only other western-focused media company holding is News Corp.
We don't know much about the Prince's investment, but tech critic Evgeny Morozov filed it under the rubric, "How to preempt a 'Twitter Revolution.'" Where did he write that? On Twitter, of course.


Image: Reuters.