Are We Reaching Peak Internet Growth?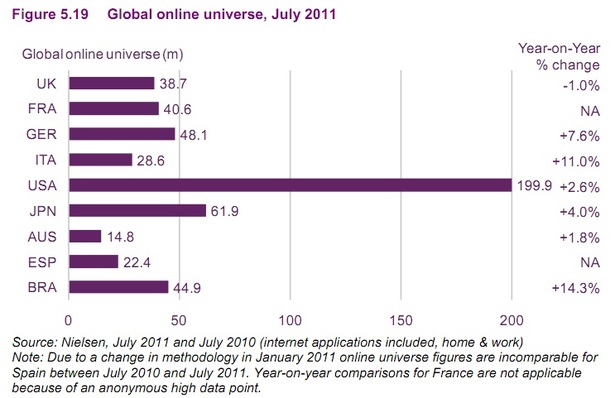 A new report from Ofcom points to pretty small growth in the number of people online in countries such as America, Japan, and Australia, and even a slight decline in the United Kingdom, though by an amount so small that it can be considered more or less flat.
It makes sense that online population growth will slow over time, as the population of people who are not online becomes ever smaller. In the United States, Germany, and Japan, Internet adoption hovers around 80 percent. Brazil, the country in the study with the fastest rate of adoption, only has 44.9 of its nearly 200 million people online, or one quarter. Internet population growth in the coming years will largely come from big countries where people are not yet online -- Mexico, Philippines, India, and China all fit the bill.