6 Weeks Post-IPO, Groupon Is Worth More Than $14 Billion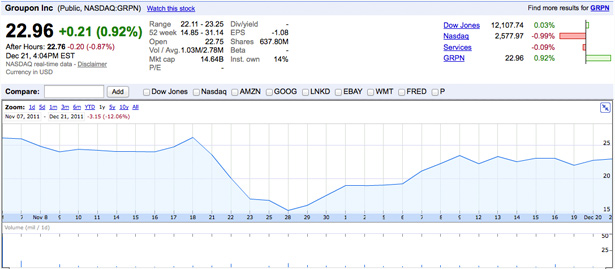 Say whatever you want about Groupon -- mention the large sales of shares by insiders or the company's massive marketing costs or the dubious value proposition for merchants -- none of it matters all that much to investors. They seem to think that what the company's doing is worth something, quite a lot in fact. After six weeks on NASDAQ, Groupon still has a market cap of $14.64 billion. That's $8 billion more than Google offered for the company in late 2010 and almost 10 times as large AOL's market value.
I suppose it's pretty simple in the end: their customer base and revenue is growing quickly, and in today's economy, that's at least as big a miracle as their market cap.