1) I am not a fan of the "less info! more blank space!" new look of Gmail, described by the company as "cool" and "modern." Fortunately the company offers customization options. (Although there is an ominous note in the Gmail blog suggesting that it might take those options away: "Our new interface will eventually expand dynamically to accommodate different screen sizes and user preferences, but until then you can pick the information density that you prefer." Until then?)
For as long as the customization era lasts, you can apply the tips that Alexis Madrigal recently offered to show more actual email on your screen. Call me crazy, but my email is what I'm hoping to see when I load Gmail.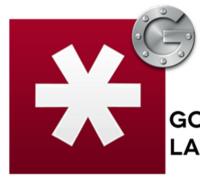 2) I am a fan of Gmail's "two step authentication" system, as mentioned in items so numerous that I won't link to any of them. (I will, though, link to my article on why you really, really don't want to have your email account hacked.) Via reader MQ, news that the password-manager system LastPass is piggybacking on Google's "two-step" security system, to make its role as a "vault" for your online passwords all the more secure.
I am also a big fan of password managers. I use LastPass, but many are good, and 1Password and RoboForm are also very well known. All of them are designed to solve the Catch-22 problem of passwords: A password that is easy to remember can be easy to hack, and passwords that are hard to hack can be impossible to remember. One way out of this predicament, as mentioned before, is to use long "phrase" passwords, as described in my Hacked article. But another is the online-manager approach: a browser extension that remembers your passwords and applies them automatically when you visit sites.