In this short video, NASA's Jet Propulsion Laboratory gives us the scoop on 2005 YU55, the aircraft carrier-sized asteroid that will fly past our planet on November 8, 2011. The asteroid is not expected to hit Earth in the next 100 years, but if it were to collide with the Earth, it is estimated that it would create a crater four miles wide and 1,700 feet deep, creating a shock equivalent to a magnitude seven earthquake. 
This animation, courtesy of Wikipedia, illustrates the expected trajectory of the asteroid past the Earth and the Moon: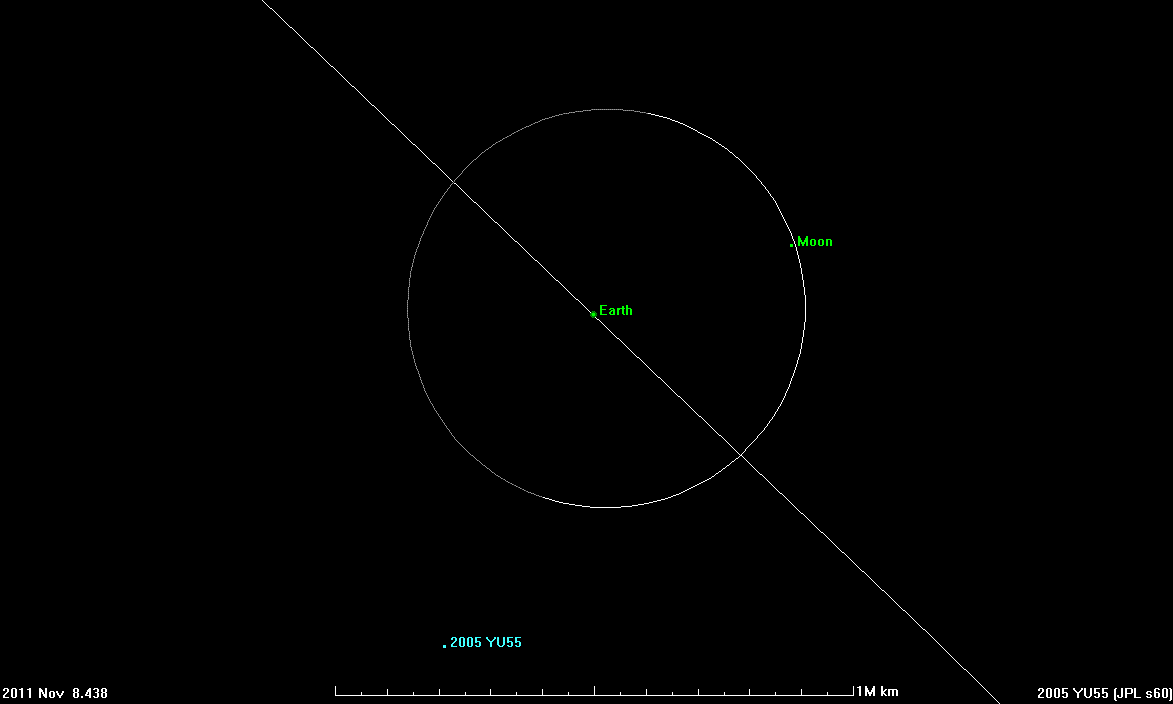 For more videos from NASA, visit http://www.nasa.gov/.