Picture of the Day: A Crater on Mars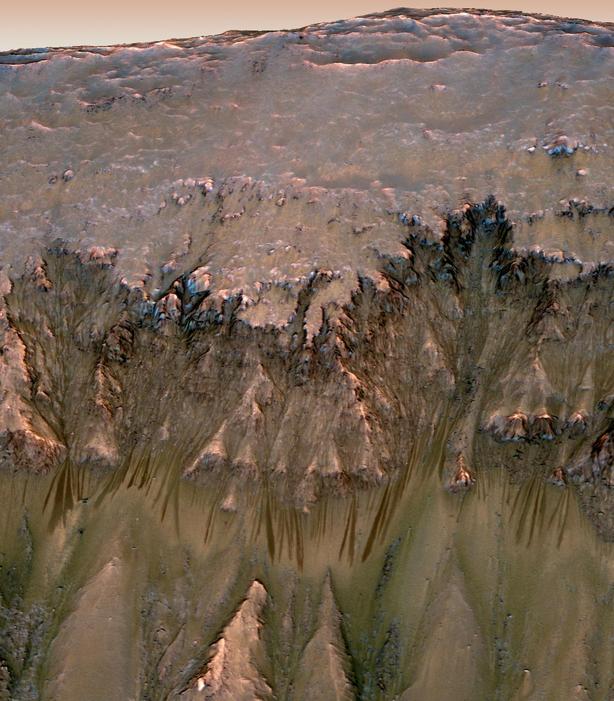 This image of Mars' Newton Crater has been created by scientists at NASA using a combination of images from by the High Resolution Imaging Science Experiment (HiRISE) camera on NASA's Mars Reconnaissance Orbiter and 3D modeling techniques in order to give a viewer the perspective of looking at the slope as though he or she were in a helicopter hovering inside the crater. They have enhanced the color of the image and imposed a synthetic sky in the background. In the image, dark flows of what some scientists believe is salty liquid water are visible. These flows appear in the warm seasons but fade during Martian winter.
Image: NASA/JPL-Caltech/Univ. of Arizona.