Happy Update Your Parents' Browser Day!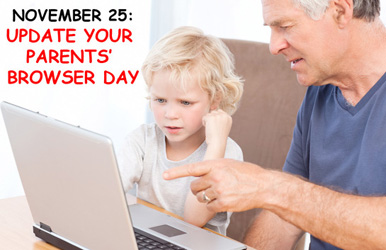 It's the day you've all been waiting for! You've eaten your turkey, watched some football, and generally had yourselves a merry time. Today is when you get down to business, helping your parents (or grandparents) with their computer woes.
This can lead to all sorts of hilarity, and we want to hear about it. Share your best intergenerational computer-assistance stories with us in the comments below. The best story will win a personalized gif.
Image: Wave Break Media/Shutterstock.