3 Occupy Projects Crowd-Funded Online
For the most part, the Occupy protests are a pretty low-budget operation. There are some costs for food and porta-potties, but the operating costs of urban camping are not exorbitant.
But some activists have had ideas for OWS-inspired projects that do require a bit of cash, and for those financial needs, they've turned to the crowds (this is a movement of the 99 percent, after all), and, specifically, to the websites Kickstarter and LoudSauce.
Below, three of these crowd-funded projects:
1. The Occupied Wall Street Journal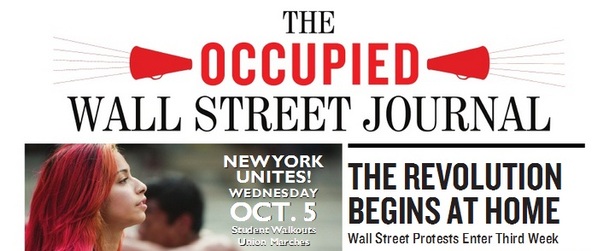 Journalists Arun Gupta and Jed Brandt framed their appeal on Kickstarter this way: "We don't have billions like FOX News nor are we bankrolled by the Koch brothers. We only have YOU!" Their dream? To create a newspaper for the protesters. In the first eight hours, they raised $12,000. Over time, that number grew to $75,000 from about 1,700 supporters. They've now produced and printed three editions of their newspaper.
2. National TV Ads
On Loudsauce, a fundraising vehicle for advertisements, people have pooled together to raise more than $20,000 for the production and national distribution of four different 30-second TV ads, the first of which began airing on November 5th.
3. Occupy Comics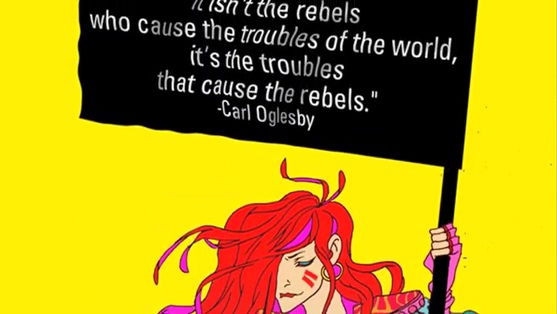 On Kickstarter now is a not-yet-fully funded project from more than 30 comics and graphic-novel artists to create a book of art inspired by the protests. With 23 days to go, they've got $8,000 out of $10,00 raised, and 176 backers.
It's not as though movements of the past couldn't crowdsource their funds -- even passing the hat is a form of crowd-funding. But the ready tools of sites such as Kickstarter and Loudsauce have made it easy for artists and writers with a vision to reach more people, more money, and spread the word further about their projects, all with relative ease. The tools are out there, open and ready for Occupy -- or anyone else -- to put to use.