Wireless Carriers Agree to Send Alerts About Potential Charges
The FCC and the wireless industry reach a deal that will help consumers know when they are close to exceeding their monthly limits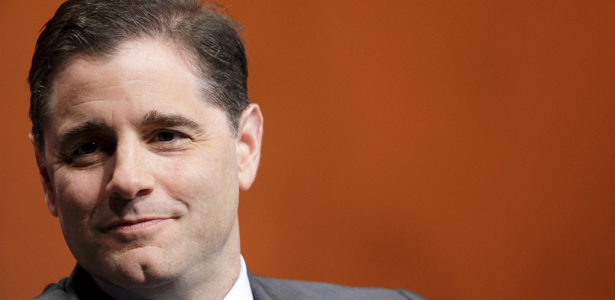 Federal Communications Commission Chairman Julius Genachowski said on Monday that the agency will suspend its plans for new billing regulations because industry is offering its own, voluntary approach to help prevent "bill shock".
The FCC had begun writing new regulations last year to require wireless carriers to notify consumers when they are about to go over their usual monthly bill -- such as when they run up too many minutes or roam in another country.
That's now on hold.
---
MORE FROM NATIONAL JOURNAL:
LightSquared's Cautionary Tale
Next Generation 9-1-1 Tech
Is the U.S. Prepared for a Changing Arctic?
---
"Moving forward, the FCC will take a 'trust but verify' approach. We will put our pending rule-making on hold, but we will be closely monitoring industry. If we see noncompliance, we'll take action," Genachowski said at a seminar at the Brookings Institution, where officials from the wireless industry group CTIA were planning to announce new standards for wireless billing notifications and disclosures.
Genachowski defined "bill shock" as "a sudden, unexpected increase in a monthly bill." He said some consumers, caught off-guard by overseas roaming or data charges, can incur thousands upon thousands of dollars in unexpected fees.
Consumers Union welcomed the announcement.
"Consumers have been telling us about 'bill shock' for a long time, and we've been pushing for reforms to crack down on the problem. We're encouraged that the industry is offering to provide free alerts to help customers avoid 'bill shock,' and we urge them to do it as quickly as possible," Parul Desai, policy counsel for Consumers Union, said in a statement.
"Some companies are already providing free alerts, while others are charging extra fees for them, and we think it's possible - and consumers deserve - to immediately receive free alerts to avoid overage charges."
Image: Reuters.