This Is Bad: The US Drone Fleet Has Been Infected With a Virus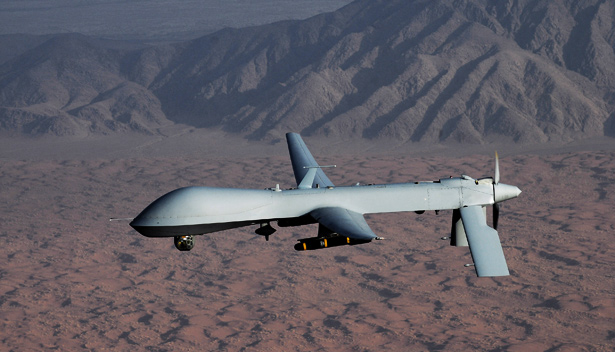 Noah Shachtman of Wired's Danger Room broke a fascinating and big story this afternoon. A virus has made its way into the operating center of the US drone fleet -- and no one is quite sure what the infection is up to. The virus runs a keylogger that records every movement of the people operating our drones. So far, it hasn't tried to make contact with any outside source to transmit that information, but somehow that doesn't make me feel any better about it.
"We keep wiping it off, and it keeps coming back," says a source familiar with the network infection, one of three that told Danger Room about the virus. "We think it's benign. But we just don't know."

Military network security specialists aren't sure whether the virus and its so-called "keylogger" payload were introduced intentionally or by accident; it may be a common piece of malware that just happened to make its way into these sensitive networks. The specialists don't know exactly how far the virus has spread. But they're sure that the infection has hit both classified and unclassified machines at Creech. That raises the possibility, at least, that secret data may have been captured by the keylogger, and then transmitted over the public internet to someone outside the military chain of command.
Even if -- and from Shachtman's reporting, it's still an if -- nothing nasty happens with this virus, what does it say about the state of our security infrastructure that this happened?
Image: Predator drone. Reuters.