Startup South: Savannah Introduction
Savannah's startup scene has a firm aeronautics footing thanks to the local presence of Gulfstream, and a ready supply of hip, young designers.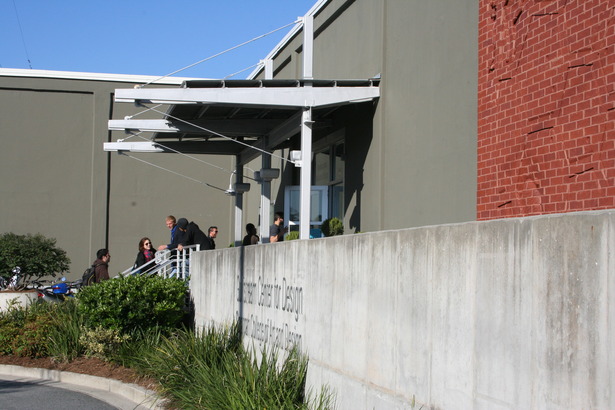 Savannah is a place that wears its history on its sleeve. A local foundation for preservation has baked heritage into the city's brand identity, and in doing so become a national model for urban preservation. The 2.2-square-mile national historic district--one of the largest in the country--encompasses dozens of landmark buildings and public squares. The fountain-adorned and Spanish moss-laden squares were an essential feature of James Edward Oglethorpe's 1733 urban plan for Savannah, which scattered the picturesque public commons across an orderly street grid.
Today many of the buildings throughout the historic district and beyond have been restored and occupied by the departments of the
Savannah College of Art and Design
. Founded in 1978, the non-profit private school has become one of the largest and best-known institutions for arts-oriented higher education in the country, and has earned an international reputation. With degree programs ranging from interactive design and game development to historic preservation, fashion management to all manner of fine arts disciplines, there's a course of study for nearly every young person who can find her way to this southeastern coastal town.
More than thirty years after its founding, SCAD's contribution to the creative culture of Savannah comes not only from the school's programs and students, but also from the numerous graduates who have stuck around and established careers for themselves. Those students find supportive communities, job opportunities and often funding leads through organizations like Creative Coast, a public-private partnership for economic development focused on promoting local innovation and knowledge-based businesses. Founded in 2003, Creative Coast acts as a conduit for bringing technology into the creative sphere. In addition hosting networking events, they also develop and deploy online tools and run a robust, resource-rich website. The thriving innovation community has spawned creative coworking spaces like ThincSavannah, startup pitch competitions like the female entrepreneur-focused Startup Chicks, and a satellite branch of Georgia Tech's Atlanta-based startup accelerator, Advanced Technology Development Center.
While the entrepreneurial fire of the local population has provided good fuel for the local economy, Savannah's development groups also work hard to attract bigger corporations from out of town. Weather and quality of life are not a tough sell here, and among the global companies that have set up headquarters in Savannah, one of the biggest stakes their business on high-rolling lifestyles. Gulfstream, one of the leading manufacturers private jets, has been located in Savannah since 1967, operating both production and R&D. In more recent years they have taken advantage of the creative and intellectual talent pouring out of local schools, extending employment opportunities and forming alliances with SCAD to support industrial design education. The 45,000-square-foot Gulfstream Center for Design was added to SCAD's building stock in 2003 and has become one of the schoolest highest points of technological pride, equipped with 3D printers, CNC machines, computer labs and large-scale fabrication facilities.

While we're in town, Creative Coast is hosting a meetup for us Monday night, where we hope to talk with a host of local startups. Then Tuesday morning, we'll be touring SCAD, especially its industrial design buildings, looking for the next-generation of products.
Image: The Gulfstream Center. Jules Pieri.