Startup South: Road Trip Diary, Day 1
The trip from Washington DC to Richmond is too easy. Barreling down the highway with no pit stops, it took little more than an hour and a half. We hit the main cobblestone strip on Cary Street a bit before noon, so we had some time to kill. We checked in on the Farmhouse Cafe and puttered around The Martin Agency admiring its bigness for a few minutes, then headed down to see the lofts that line the James River. We heard tell that a beautiful two-bedroom apartment in the old Lucky Strike building there goes for a mere $1,500 a month. If you live in San Francisco, New York, or Washington, that probably makes you want to cry. Right across the street, there is a beautiful running path underneath an old elevated train track along the water. Woodlands lie behind the metal trusses and the sky reaches up and out. Richmond is gorgeous and its setting fortuitous. The beach is an hour away, as are the mountains. It's a bit like a lot of places in California, but it doesn't feel anything like California. It's old, historically enriched.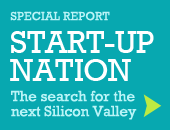 I say enriched because it's not as if history is easy around here. Every time the past comes up, I wonder if everyone is thinking about slavery and how this was the capitol of the Confederacy, and how this is not *only* the former seat of the Confederacy. Most of the time I am thinking about slavery, how it shaped the cities socially and how those values got imprinted into the very streets themselves.
This is the case, even though a lot of the people we meet aren't from Richmond. They've inherited the legacy of the town and now have to decide what to transmit down the line, even in the context of quick interviews about their startups. A white guy from Denver living in Richmond has to answer for the actions of white Virginians in 1863, whether he likes it or not. To say that the earliest slave auctions in Richmond occurred in Old Manchester is to make a statement about who you are. And to not say something about the slave auctions is to make a statement about who you are, too. I'm not saying that one is always better than the other; it doesn't feel like a one-size-fits-all type decision.
Either way, you can't ignore the past the way you can in some other parts of the country. This forced consideration of the actions of those who came before you has got to be a good thing. It must be a throat-constricting reminder that you are a creature of your own time -- and as many earlier ones as anyone remembers.
We turn around and drive back past the lofts and turn left at 14th, heading over the river to a formerly independent town called Old Manchester. We cross a small bridge over the James, pass one of those glorious old grain piers, and a ratty building that proclaims, "WE BUY CANS." The three-minute voyage feels like the transition one makes crossing under the Gowanus Expressway on the way from Carroll Gardens to Red Hook. There are fewer pedestrians and fewer trees, and there is less charm. The sun reflects off of everything, even on an early afternoon in autumn. Also, there are artists and lofts lurking. We are told that all of the Reynolds Wrap in the world used to be produced in this part of town.
Our destination was the Corrugated Box Building, a huge, open space redesigned by the Richmond architects, 3 North. You can read about the people we interviewed here. Suffice to say that we were as impressed by the building as by the companies. The only bad thing that happened was that we had to leave because we'd budgeted a depressingly short stay in town. For example, we didn't even get to try the Vietnamese place run by a Belgian beer-obsessed proprietor, Mekong.
The drive from Richmond to Durham passed quickly. I'm not going to say that stretch of I-85 wasn't beautiful. At times it was. The road headed towards the horizon, the trees closing in on our future to form a V with us at the wide end of possibility. The sun kept getting caught behind the few tufts of clouds, rays spilling around the edges, almost as if they were annoyed that such a small clump of moisture could thwart them. The leaves, too, were nice. Three hours is not a long time when you're in road trip blogging mode.
Durham was an interesting town to pull into. We came upon what looked like a charming old southern town, entered a ratty liquor store area of town, then hit the downtown seemingly out of nowhere. We headed for the American Tobacco Historic District, which has become a major hub of technology innovation in this area. We typed up our Richmond adventures, then had a terrific dinner with some local entrepreneurs at Dos Perros in downtown and headed to Whiskey, a dark, swanky bar that was half Tom Waits and half Frank Sinatra.
Throughout the night, I batted around a thesis. I wondered if the minimum viable innovation ecosystem has shrunk in the past five to ten years. Now, the network you can draw on to make a company work includes your entire digital network, not just the people you can go have coffee with. That new cyborg reality could help mid-sized cities like Richmond and Durham compete with the supersized innovation clusters. Because if you can start a tech company in a beautiful, affordable, educated town instead of scraping by in Menlo Park, why wouldn't you? Right now, it seems like startups in these cities spring from locals who don't want to leave, but I wonder if outsiders will figure out that these southern cities will welcome them with open arms. When you start hearing about kids moving to Durham to start a new company, then we'll know the town's truly arrived. I wouldn't be surprised if that day's not too far in the future.
More tomorrow from Durham, before we head off to Savannah.