Profile: 2 Videogame Startups Turn Old Friends Into New Companies
DURHAM -- In the basement of the American Tobacco campus, you'll find Joystick Labs, a videogame-startup accelerator. There is a big difference between what Joystick does, and what other similar organizations do, John Austin, the outfit's managing director explains.
"The difference between an accelerator like Joystick Labs and accelerators like YCombinator and TechStars is that those places are trying to get things started. Because we're funding mostly mobile games for iOS that only take months to develop, we can actually help people get things finished."
Austin is like the greatest Little League coach you ever had -- and he does, in fact, coach baseball in his spare time. He worked in games for decades before deciding to head up the accelerator.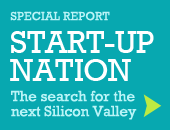 We met two of his teams in the offices at American Tobacco. The first team,
Lab Rats Studio
, was composed of local guys working on a 3rd-person shooter. The levels we saw played smoothly and featured graphics that looked to be on-par with early PS2 games. They'd done an excellent job and hoped that the release of their game in the next few months would allow them to make game development their full time jobs.
But I have to confess that we really fell for the second team. wefiends was founded by Nick and Kevin Barrios, along with their friend, Samantha Fung, who creates original music. The team, shy and self-effacing, recently moved from Los Angeles to Durham because of Joystick Lab's support. Their game looked wonderful. It was a time-management game in the style of the Sims or Diner Dash that puts you in control of "making a movie." The graphics are slick and the demo of the gameplay had that out-of-control feedback loop quality that seems to make those kinds of games impossibly addictive. We particularly liked Fung's music, which will play after you complete a movie in the game, and changes based on the kind of movie you were nominally making. In the embedded video, we hear the epic and western tracks.
Wefiends proves a greater point for Joystick, too. If you build a program that supports startups, they will come. Even from Los Angeles. Wefiends: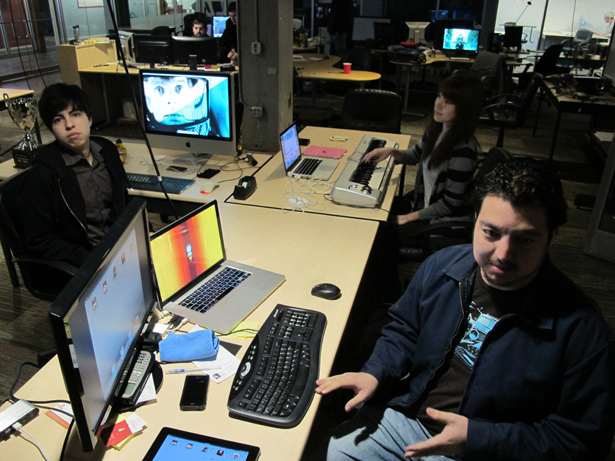 Lab Rats: