Picture of the Day: Stars Form in the Orion Constellation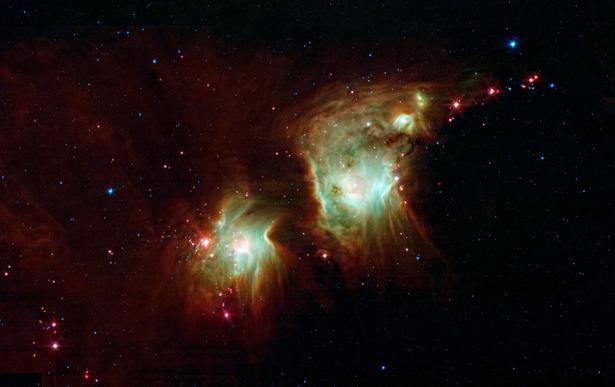 This image, taken by NASA's Spitzer Space Telescope, shows the Messier 78 nebula which is 1,600 light years away from Earth in the constellation Orion. Messier 78 was discovered by French astronomer Pierre Méchain in 1780. The two green glowing orbs are actually holes in the surrounding dust clouds, whose edges appear red in the image. Baby stars appear as red dots on the outside of the nebula.

Image: NASA/JPL-Caltech.