Picture of the Day: Jupiter's Clouds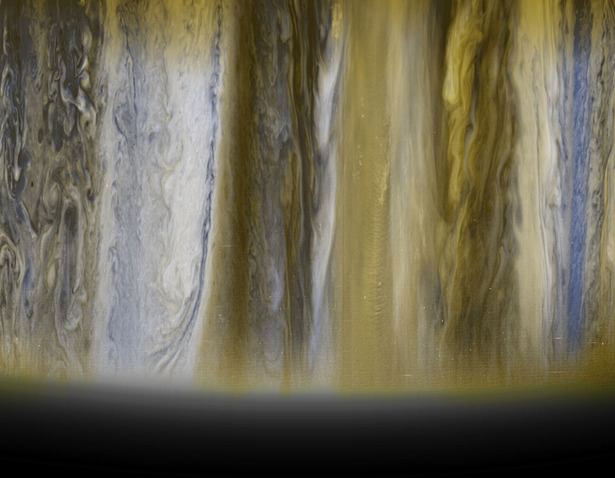 On its way to Pluto, NASA's New Horizons spacecraft snapped this image of the could bands that encircle Jupiter. The planet, the solar system's largest, has about 320 times the mass of Earth. Its cloud stripes are visible from Earth with a decent telescope.
NASA launched New Horizons in 2006 and it is on track to reach Pluto in 2015.
Image: NASA.