Picture of the Day: Fall Comes to Lake Superior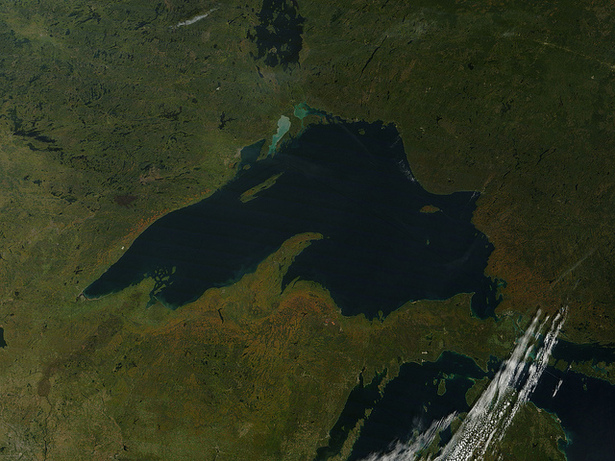 The leaves are beginning to change in the area surrounding Lake Superior, particularly noticeable in the Upper Peninsula of Michigan, visible to the lake's south. This picture was taken by the Moderate Resolution Imaging Spectroradiometer, an instrument aboard the Terra satellite, a collaboration of NASA and the aerospace agencies of Canada and Japan. Terra's mission is to study the changes taking place in the Earth's climate and environment.
Image: NASA Goddard Photo and Video/Flickr.