New Romney Adviser: NSA Key to Ensuring Cybersecurity
Any effective response to cyberthreats needs to harness the resources of the National Security Agency, said the agency's former chief, Michael Hayden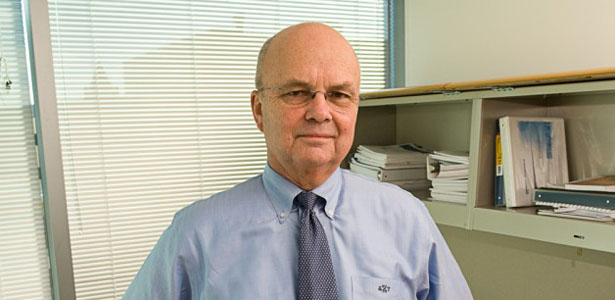 Any effective American response to cyberthreats needs to harness the resources of the National Security Agency, the spy agency's former chief, Michael Hayden, said on Thursday.
Currently, efforts are too divided among other agencies, none of which can match the NSA's capabilities, said Hayden, who also served as the head of the CIA and signed on as an adviser to GOP candidate Mitt Romney's presidential campaign on Thursday.
---
MORE FROM NATIONAL JOURNAL:
FCC Downplays Telco Influence
Obama to Issue Executive Order on Classified Info, After Wikileaks
Today's e-Reads
---
"The greatest concentration of American cyberpower is at Fort Meade," he said in an interview withNational Journal. "We do not have the resources to replicate that anywhere else."
Hayden said cybersecurity is one of the issues he has discussed with the Romney camp and his future advice would mirror his public statements on the issue.
"The campaign seems sensitive to cybersecurity," Hayden said. The former spy chief's campaign advice is separate from his current work as a principal of the Chertoff Group.
That firm's namesake, former Homeland Security Secretary Michael Chertoff, also joined the Romney team on Thursday as one of 22 national security and foreign policy advisers.
Hayden is not alone in his desire to see the NSA take a more active role in protecting U.S. networks, but any such plans have been met with concerns over putting the giant spy agency to work on domestic systems.
Still, there are ways to "constructively" use the NSA in ways that protect privacy and civil liberties, Hayden said.
In order to fully coordinate government efforts, Hayden said he favors a stronger, more centralized federal office to oversee cybersecurity.
A White House coordinator currently facilitates federal cybersecurity policy, but some have called for a position with more authority and responsibility. Hayden said he's not sure that the White House coordinator is necessarily the right position, but there needs to be someone in charge.
"There needs to be a stronger hand at the center," he said.
Image: Rick Bloom.