How to Build the Great Online Library
The minds behind the Digital Public Library of America are thinking very big. Can they succeed where others have failed?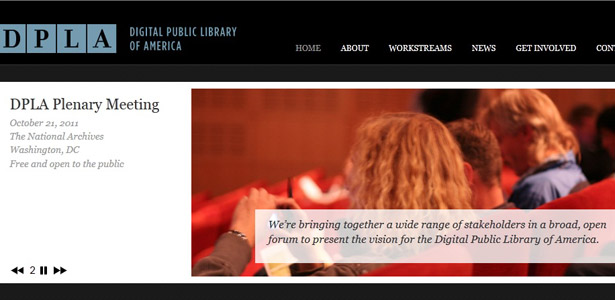 For everything that it is possible to read and study on the Internet, there's still so much out there that's not online. Of particular interest to students and scholars, are the troves of books and archival materials squirreled away in libraries. And while many libraries (and Google,
though its efforts have been bogged down by legal challenges
) are building amazing online collections and tools (Alexis Madrigal described those of the New York Public Library
here
), too often these efforts are happening on a piecemeal, library-by-library, or altogether haphazard basis. An ambitious new project,
the Digital Public Library of America
, whose website went live yesterday, seeks to centralize and organize this process to build a massive online repository of our cultural and scientific record.
What will it look like when all is said and done? The DPLA doesn't know and they don't purport to know. "Although many different opinions exist as to the characteristics of the ultimate deliverable, the DPLA, all agree that our goal is to create a resource that goes well beyond providing simple access to digitized or born digital content," the website says.
At this early stage, the DPLA's focus is all about process over product, about laying the code and legal groundwork now to create something that can last for generations and that can be used by millions. The website details six "workstreams" central to getting the DPLA right: audience and participation, content and scope, finance/business models, governance, legal issues, and technical aspects. Membership in the workstreams will be open to the public.
Below, Robert Darnton, director of Harvard University's library and one of the DPLA's steering-committee members, explains the aims of the DPLA:
Image: DPLA.