Why the Depression Was Good for Innovation in the Kitchen
In the 1930s, people were willing to pay for quality and corporate executives were comfortable with long-term perspectives
In the 1930s, people were willing to pay for quality and corporate executives were comfortable with long-term perspectives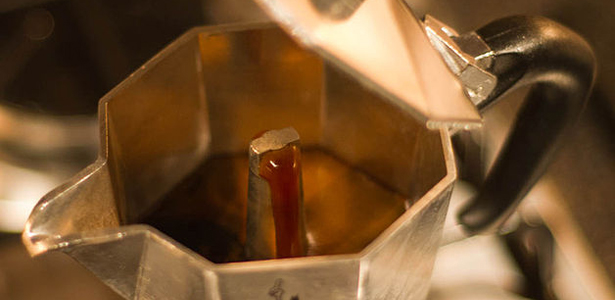 The New York Times Magazine blog has a charming post on the Depression-era origins of the iconic Bialetti Moka Express stovetop coffee maker.
In reality, though, its 1930s sales were relatively modest. According to Jeffrey T. Schnapp, "The Romance of Caffeine and Aluminum," in Critical Inquiry (2001) the Moka Express was actually a slow seller before the war, partly because aluminum was still expensive, though considered patriotic because Italy produced the metal from native bauxite.
There's actually an even more interesting lesson on the uses of adversity from the same period, the commercial espresso machine as we know it. According to the official Illy site:
The company's first fundamental invention dates back to the thirties: coffee pressurization in cans, which immediately allowed coffee to be shipped as far as the south of Italy, preserved and "aged" in tinplate cans.

In 1935, its founder Francesco Illy invented the illetta, the first coffee machine with automatic water dosing and a jet of compressed air - the predecessor of all espresso machines.
For connoisseurs of resilience as well as coffee, it gets even better. Illy was not Italian by birth, but a Hungarian who made his fortune after his adopted originally Austro-Hungarian home town of Trieste was annexed by Italy after World War I. (Dislocation can be good for creativity; Trieste also helped inspire James Joyce, when he could not obtain a Berlitz teaching position farther west.)
U.S. food innovation also flourished during the 1930s, which gave us the Zeroll aluminum ice cream scoop, the flexible drinking straw (see the excellent Lemelson Center page), the Melitta filter cone as we know it, Teflon for cookware, and improved, incredibly durable uncoated pots and pans from Guardian Ware, Revere Ware, and other companies.
This surprisingly strong record isn't isolated. At conferences of  business and technology historians I've been attending over the last year, one of the hottest topics has been the technological fertility of the 1930s. One scholar, the economist Alexander Field, has even called the decade A Great Leap Forward in a new book with that title.
One neglected reason for the Depression's strides is the willingness of people at that time to pay for quality, and corporate executives' and entrepreneurs' willingness to take long-term perspectives. That Zeroll ice cream scoop sold for $2.25 when a copy of the New York Times and a NY subway token were a nickle. Rubbermaid was founded with a rubber dust pan selling for $1.00 when conventional models were $0.39. Fortune magazine sold for $1.00 an issue and had 30,000 advance subscribers.The thirties had nasty, brutish, racist aspects that are all too familiar, but people also had a strong belief in value, keeping their new technology and periodicals alive for better days.
Image: Wikimedia Commons.