Why Do We Call It a Telephone 'Jack'?
The little-known etymological relationship between a knife and the phone
Why do we call the place where you plug in a telephone a 'jack'? It's kind of strange when you think about it. It doesn't look like a person or the thing you use to prop up a car while you change a tire. It's just a specifically shaped hole. So, how'd it get that name?
I stumbled across the answer to this question in James Gleick's spectacular book, The Information. Here's Gleick's capsule history:
George W. Coy, a telegraph man in New Haven, Connecticut, built the first "switch-board" there, complete with "switch-pins" and "switch-plugs" made from carriage bolts and wire from discarded bustles. He patented it and served as the world's first telephone "operator." With all the making and breaking of connections, switch-pins wore out quickly. An early improvement was a hinged two-inch plate resembling a jackknife: the "jack-knife switch," or as it was soon called, the "jack."

The patent is now available online. It begins, "Be it known that I, George W. Coy, of New Haven, in the county of New Haven and state of Connecticut, have invented a new Improvement in Electric Switches." But the jack-knife switch itself was not invented by Coy. That honor goes to Charles Scribner of the Western Electric Company.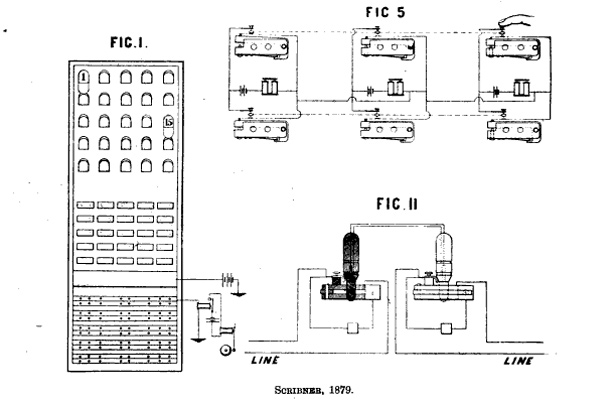 We love our tech etymology.