What You Need to Know About the Nuclear Explosion in France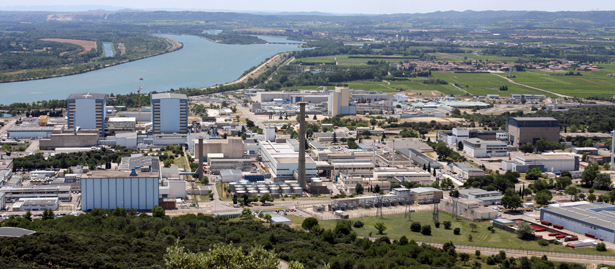 An explosion rocked a French nuclear site used to help decommission other facilities. France derives the highest percentage of its electricity from nuclear energy of any country in the world, so problems with its nuclear system pose a very serious threat to the country's productivity. That said, this site is not a large nuclear facility and does not contain electricity-producing reactors. The Marcoule operation has a long history in the French nuclear program, and was hoping to be selected to house one of France's next-generation reactors.
At this moment, it's hard to tell how big this story is. One person was killed in the blast and there have not been reports of any radioactive leaks. The real fallout in the case could come from the lingering feeling that France's nuclear miracle faces a generational challenge it may not overcome. The accident also highlights that nuclear power requires long-term solutions to its waste problems, solutions that in themselves can spawn new fears.
One indication it might not be a big deal: the share price of AREVA, the biggest player in the French nuclear sector, has barely moved. That said, the company's stock has fallen more than 30 percent since the end of May.
Who to Follow for  More News
:
Geoff Brumfiel at Nature News
and
Jonathan Fahey at AP
are strong reporters who will hew closely to the science. Richard Black, the BBC's environment correspondent, will give you more of the political context for the blast.
Update 10:01am: Here's the map of the Marcoule site, northeast of Nimes, which is fuzzed out, as you can see. Google Maps shows the site in lower-resolution because of the sensitive nature of the site.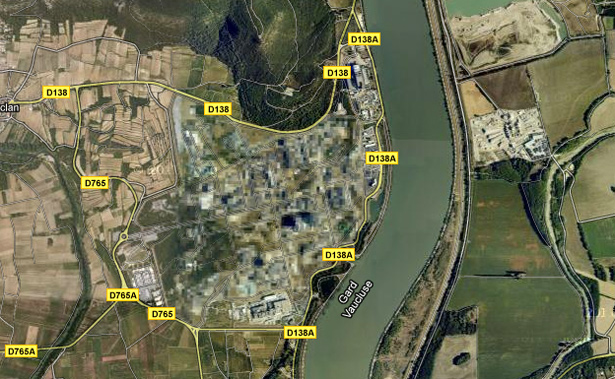 Image: The Marcoule Site. Reuters.