What Happens When AOL Finally Decides to Go Private?
Outside the watchful gaze of shareholders, AOL's many divisions will probably be broken apart and sold off as scraps
Outside the watchful gaze of shareholders, AOL's many divisions will probably be broken apart and sold off as scraps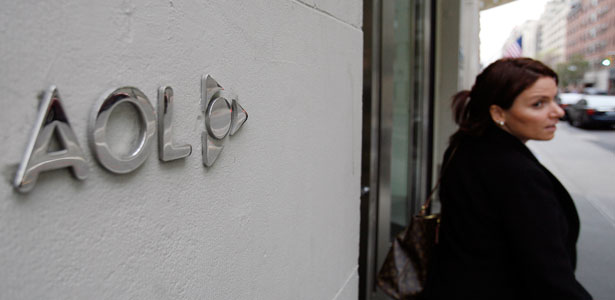 After struggling for years with a falling stock price and a perceived lack of confidence in its management from the outside, AOL may finally be coming to its senses. At least that's the way a post on InvestorPlace describes the recent talks Tim Armstrong, AOL's chief executive, has been having with bankers about possibly taking the company private. A reaction like that shouldn't be a surprise. Many investors, upset over the 30 percent tumble AOL's stock has taken this year alone and the $1 billion in value it has lost since leaving Time Warner in December 2009, have pulled out; they want to see the company broken up and sold for its parts, which could be significantly more valuable than the whole.
That Armstrong has been having these discussions should come as no surprise either. He recently retained the services of investment bankers Allen & Company and the legendary mergers and acquisition firm Wachtell, Lipton, Rosen & Katz. Given that, it seems only a matter of time before AOL goes private so that the company can be restructured outside of the watchful gaze of shareholders.
"It doesn't help to be doing a turnaround in public," one anonymous source told the New York Post. "They could be more bold and take more risks." Very bold. Big risks.
To the media, AOL won't confirm that a deal could be in the works. "Our strategy at AOL hasn't changed and we are moving faster than ever on executing against it," is the statement that they keep providing. But what is that strategy? AOL's strategy has changed many times over the past two years alone, as it has struggled to define itself and what it can do differently in its post-Time Warner years. The strategy should be to keep its work and its products alive, and the best way to do that could be to break them apart and sell them off to multiple companies, each better equipped to manage individual pieces. "CEO Tim Armstrong would be an idiot not to be considering such a move," writes Jonathan Berr, who has argued that AOL should go private in several stories for InvestorPlace.
So what does the next AOL look like?
Armstrong and others have long argued that the future of AOL is as a content company, and executives are using the significant profits that AOL's dying dial-up business continues to provide to fuel the transition. With each passing quarter, though, those profits shrink. The idea, as Felix Salmon put it for Reuters, is that "when the dial-up revenue eventually disappears, the dial-up caterpillar has transformed itself into a glorious Web-publishing butterfly." But a sale would probably see those two arms of the company ripped apart.
Someone will oversee a very managed and controlled decline of the dial-up business, sucking as much cash out of it as possible before it turns into dust and is forgotten. That's the sort of thing that private equity firms do very well, according to Salmon.
The core of the content business will be scooped up by someone else, maybe Yahoo, that has other resources to feed it that are more reliable than dial-up services. Arianna Huffington could oversee a split that keeps her at the top of her empire, now much bigger and more powerful than it has ever been before. She's the biggest winner if AOL goes private and breaks apart. Armstrong bought the Huffington Post for $315 million earlier this year, folding it under the giant, wrinkled wing of AOL. Soon, all of the other AOL-owned websites and content divisions were rebranded as part of the Huffington Post and were feeding material into the beast. Millions of dollars richer and with hundreds of new staffers, Huffington could split her company back out on its own, taking a big chunk of AOL's most prized assets with her.
And that piece of the content business she hasn't been able to figure out, that piece that nobody has been able to figure out? Patch, the sprawling network of hyper-local websites that now reaches from California to Maine, will likely be killed off completely. Nobody will want to take on a division that continues to lose something in the neighborhood of $160 million per year, or almost $500,000 per day. Those editors and writers? Gone. And nobody will miss them, with current traffic to those sites equivalent to that to a good personal blog.
The rest of AOL, the non-core assets, will be parceled off, too. Google could pick up AOL Mail and AIM, maybe MapQuest, incorporating them into existing assets. Microsoft might even put in a bid. Yahoo or another company with a decently strong ad network could find Advertising.com a desirable property. And the saddest part of all? When all is said and done, certainly not the most valuable, but perhaps the most sought after piece of AOL, the chunk that several companies fight for control of, will probably be Moviefone.
Image: Reuters.