The Way We Searched: A Look at Web Browsers of the Past
An interactive graphic in honor of Chrome's third birthday displays the evolution of the various Internet browsers since 1993
An interactive graphic in honor of Chrome's third birthday displays the evolution of the various Internet browsers since 1993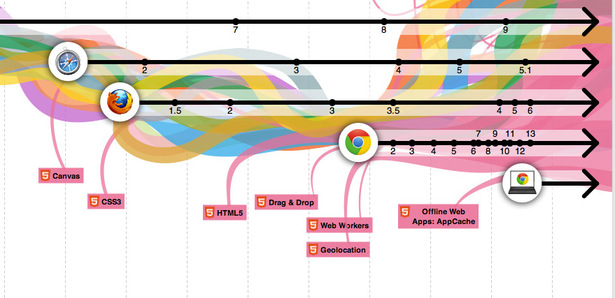 Designers at Hyperakt have created an interactive piece illustrating the evolution of the browsers we use to connect with the Web. Beginning with Mosaic in 1993, their piece combines a timeline with screenshots to give viewers a sense of the visual changes in our Web experience over the last (nearly) two decades. They write on their site:
These days, it's hard to imagine a world without videos, photos, web apps and awesome interactive content all over the web. The web has come a long way over the last 20 years and innovation is accelerating.
The piece was commissioned by Google Chrome in honor of the browser's third birthday.
Image: Hyperakt.