For nine days only, the National Museum of American History will display historical objects saved from 9/11 in an intimate and powerful way
For most of us, September 11 is only a media event, lived vicariously through commentaries of journalists and designated "experts" who analyze yet again the familiar video clips that have become the collective public memory of that day. It is history through a flat screen. It should be more.
To commemorate the tenth anniversary of September 11, the National Museum of American History will provide a unique look at historical objects saved from September 11, 2001. Our presentation will be an unusual blend of a public program and a simple display of artifacts -- a display, not a full exhibition. I think you will find it an unforgettable experience.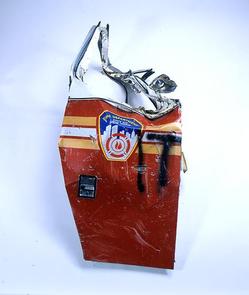 For nine days only, from September 3 through September 11, 2011, the museum will show the objects on open tables, without cases, and with short labels. Seeing them this way will be intimate and powerful. Staff will be available to discuss the display or answer questions. But I expect that for most visitors, this will not be a time to gather new information, but a time to quietly remember and reflect; a time simply to be in the presence of the objects and ponder their significance.