Picture of the Day: Ophir Chasma in Mars's Valles Marineris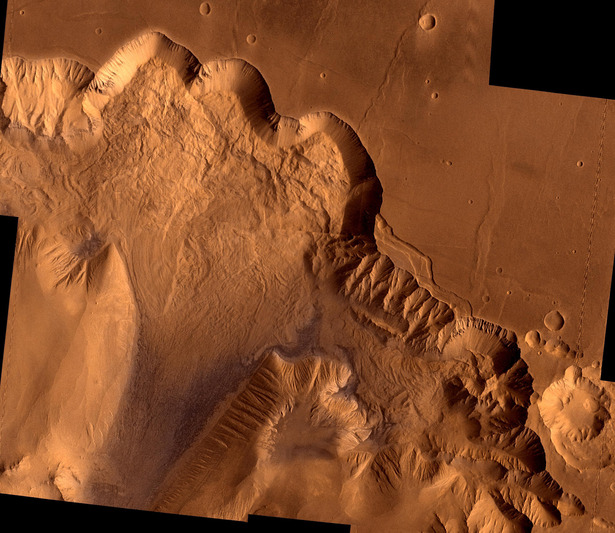 Valles Marineris is an enormous canyon system formed by erosion that cuts more than 3,100 miles through the surface of Mars. The Viking 1 spacecraft mapped the Valles Marineris and returned images like the one embedded above, which shows the Ophir Chasma, the northern most valley in the system. To give you a sense of scale, the large impact crater found in the lower-right corner of the image is nearly 19 miles across.
"Ophir Chasma is a large west-northwest-trending trough about 62 miles, or 100 km, wide," according to NASA. "The Chasma is bordered by high-walled cliffs, most likely faults, that show spur-and-gully morphology and smooth section. The walls have been dissected by landslides forming reentrants. The volume of the landslide debris is more than 1,000 times greater than that from the May 18, 1980, debris avalanche from Mount St. Helens."

View more Pictures of the Day.