Picture of the Day: Ice Patterns in the Arctic
A photograph taken in July shows ice in the seas north of Alaska. By the end of the century, summers there may be ice-free.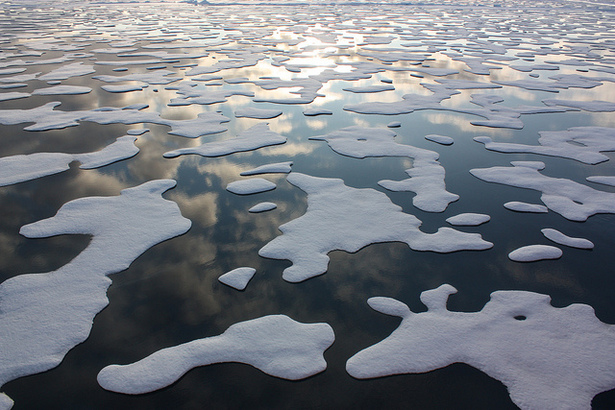 Over the summer, NASA completed the field component of its multi-year mission, Impacts of Climate Change on the Ecosystems and Chemistry of the Arctic Pacific Environment, aka ICESCAPE. Scientists aboard a ship called the Healy collected data on the climate and ecosystems in the regions to Alaska's north and northwest, the Chukchi and Beaufort Seas. Due to climate change, ice is melting earlier in the summer season. It is possible that summers will be ice-free by the end of the century. 
Image: NASA/Kathryn Hansen.