Picture of the Day: Futuristic Car Debuts at Auto Show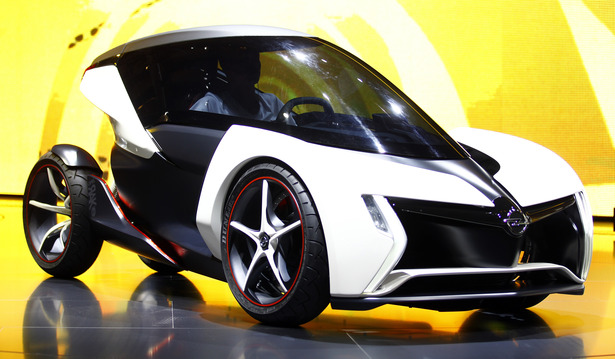 At the International Motor Show in Frankfurt, Germany, yesterday, German automaker Opel unveiled the Opel RAK e Concept, an electric vehicle for two people that can travel 100 kilometers for one euro, or 62 miles for $1.37, which doesn't have quite the same ring to it. It would take three hours to power up and can travel at a maximum speed of 75 miles per hour.

The RAK e is said to be constructed from affordable materials, so that if it ever moves out of the concept phase it could be a realistic option for urban dwellers, though Opel has not stated an estimated sticker price.

Image: Reuters.