Picture of the Day: Fire-Burn Scar, Bastrop County, Texas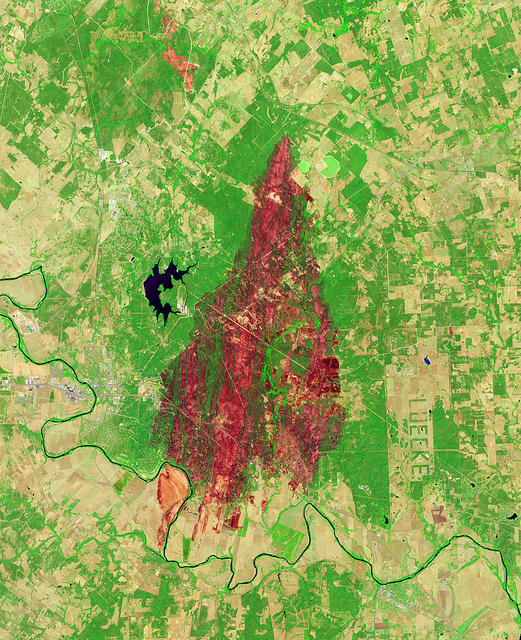 This false-color image shows the burn mark left by fires that have scorched parts of southern Texas over the last two weeks. The Advanced Land Imager on NASA's Earth Observing-1 satellite snapped up this shot of the damage on Monday. On the right-hand side of the frame, the handiwork of a local landowner by the name of Luecke is visible in selectively cleared forest.

As of Tuesday, the fire was 70 percent contained and a re-entry plan was underway for residents. More than 30,000 acres have burned.

Image: NASA Goddard Photo and Video/Flickr.