Instagram: Fashion's Latest Darling
The fashion community has always been quick to adopt new technologies, but its passion for Instagram, a platform that allows users to express individual visions, is unmatched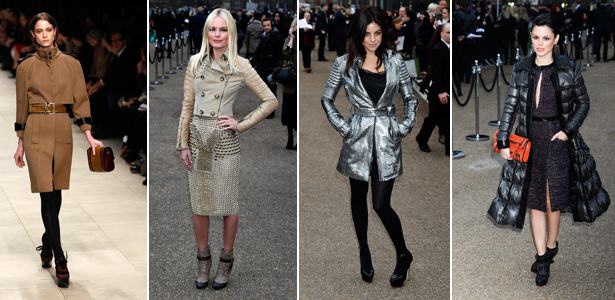 While fashion bloggers, brands, and fans have all easily adopted Facebook, Twitter, and Tumblr, Instragram is proving the be the style lover's latest social media toy. And in many ways, the photo-sharing mobile phone app is the perfect fit for the sartorially-inclined user.
"Instagram is a way to share your life with others through images -- it's a visual medium," explains Josh Riedel, who handles community and partnerships for Instagram. "The fashion brands on Instagram seem to get that their audience are highly visual people and have learned how to tap into that through images, whether they're gorgeous photos from London Fashion Week (@burberry) or lifestyle photos like those @katespadeny shares."
A high-end product (say, the new sparkly Miu Miu heels) mixed with a photo of the beauty seen in everyday life (a Vanilla Sky-esque sunset) makes an inspiring, accessible visual narrative for followers. Combined with instant affirmations, flattering filters titled 'X-Pro' and '1977,' and easy sharing to Facebook and Twiter, it's a logically sound engagement for the modern aesthete. But where's the cool factor?
Brands such as Burberry, Kate Spade, Oscarprgirl, Bergdorfs, and Nylon have all been great early adopters of Instagram. @danielleasnyder, one of the co-founders of the jewelery company DANNIJO, shares photos that show the personality behind her company. Fashion blogger @manrepeller's feed is a terrific blend of lifestyle photos and different clothes and accessories she's excited about ("I think she might be the creator of the #armparty tag" adds Riedel, referring to a trend of wearing layered bracelet's on one's arm.)
Technology is only as smart as the person using it. These days, the fashion world won't just jump on any new social media trend. It's an industry that sniffs out inauthenticity in a second. Because a number of Instagram fans are tastemakers who know how to edit for a mobile audience, their cultivated understanding of curation and connection are leading their communities to do so in the same manner.
"I'm much more driven by imagery verses text, and I think a lot of people are the same, so for the guys at Instagram to develop a platform that would connect friends through a literal lens was pretty smart," says Leandra Medine, also known as the popular fashion blogger Man Repeller. "The filters are rad, everyone feels like a photographer, and the organic connection it's made to fashion is great. Ultimately though, life just looks better in X-Pro."
The appeal of Instagram is its ability to allow users to express individual visions while all on the same technical playing field. The luxury of fashion is not always about money and objects; In this case, community, timing, and vision are just as equally coveted.
Image: REUTERS.