Greening the Empire State Building
One of the world's most iconic buildings leads the way in making a host of small changes to reduce energy consumption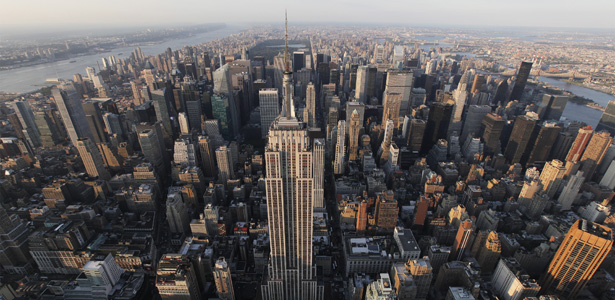 The past two decades have seen a boom in the design and construction of state-of-the-art sustainable buildings.
More than 24,000 projects
have received some level of LEED certification, indicating varying degrees of energy efficiency, occupant health features, and green materials.
Of those 24,000 LEED designations, most are new construction. More efficient new construction is important, but the greatest opportunity for reducing the energy consumption of our home and work spaces is to improve the existing stock of buildings, an estimated 70 percent of which will still be around in 40 years.
Greening those millions of buildings will require countless small improvements. Upgrading appliances, replacing windows, and improving insulation are not glamorous tasks and will not win many architecture awards. Except, of course, when you take those efforts to one of the most iconic buildings in America: the Empire State Building.
A project to overhaul the Empire State Building expects to save the building and its tenants $4.4 million dollars a year and to reduce energy consumption by a whopping 38 percent.
To do so, the building's owners have replaced about 6,500 windows, upgraded the electric air chiller, and are making thousands of other improvements such as the installation of sensors and radiator barriers. Add up all the small changes and they result in a huge leap in energy efficiency. Earlier this month the Empire State Building was awarded a LEED Gold certification.
The Empire State Building is just one of some 900,000 buildings in New York City. But the leaders of the project hope that their work can be a model to many other building owners and managers looking to do the same for their less iconic but nonetheless energy-consuming buildings.