Chicago Posts 4.6 Million Crime Incident Reports Online
The city releases a huge cache of data about crimes over the last decade. Now the big question is what people will do with it.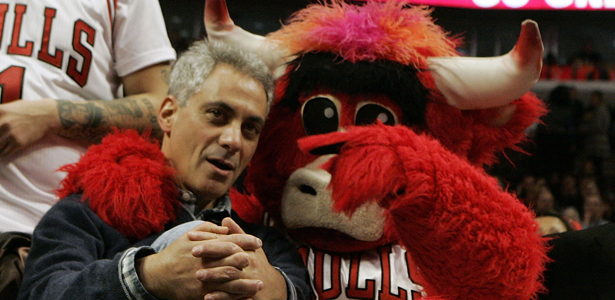 There are at least two blocks in Chicago that have had very little crime in recent years: That of 4200 North Hermitage, where Mayor Rahm Emanuel and his family live, and 5000 South Greenwood, the location of President Barack Obama's Chicago home.
We can know this thanks to the massive database of more than 4 million crimes reported since 2001 that the city of Chicago posted online earlier today. The data is searchable by type of crime, when it happened, and the block on which it occurred. The city plans to update the information daily.
The release is part of Mayor Emanuel's effort to make the city's inner working more transparent and to encourage outside parties -- citizen groups, journalists, academics -- to mine and study the data themselves. The AP reports that though other cities have taken steps to post crime data online, Chicago's new database is the most extensive, reaching the farthest back and time and receiving the most frequent updates. In addition, Chicago has recently posted online the salaries of city employees, information about city contracts, and lists of registered lobbyists.
Making crime data public is not as straightforward as doing the same with information about lobbyists and city contracts. Crime data can be much more sensitive -- mostly because of victims' privacy concerns. That said, Chicago seems to be proceeding in a careful way, in particular its decision to reveal only block numbers, not specific addresses.
Chicago's attitude seems to be: Let's put this out there, see what people make of it. It's an experiment -- just like much of what happens online.