Woot! 'Woot' Now Officially a Word, According to the OED
The centenary edition of the Concise Oxford English Dictionary adds some common tech words to its pages and gets rid of "growlery"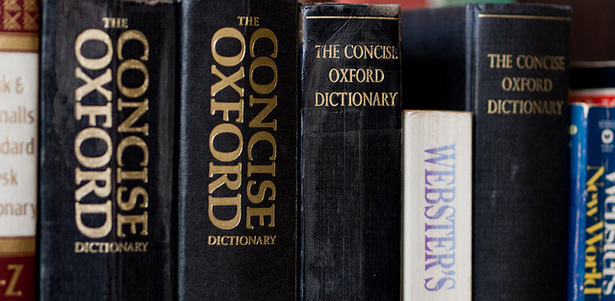 A new edition of the Concise Oxford English Dictionary arrives in stores today, and it contains some 400 new(ish) words, including woot, sexting, retweet, and cyberbullying.
To make room for the new, some words that have fallen out of use had to be cut from the edition's pages, such as "brabble" (meaning "paltry noisy quarrel") and "growlery" (a "place to growl in, private room, den"). The editor of the Concise Oxford English Dictionary notes that we might call a growlery a "man cave" nowadays, but growlery is so evocative I hope it makes a comeback.
Several words received additional meanings. Follower now includes a sense for "someone who is tracking a particular person, group, etc. on a social networking site." Friend is not only "one joined to another in intimacy & mutual benevolence independent of sexual or family love" but the somewhat less lovely "a contact on a social networking website." And cougars are no longer just "large American feline quadrupeds" but "older women seeking a sexual relationship with younger men."
Image: Iainsimmons/Flickr.